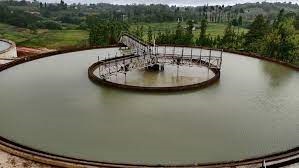 By Our Reporter
SHILLONG, Sep 18: The state government is targeting to complete the abnormally-delayed Greater Shillong Water Supply Scheme (GSWSS) Phase III by the end of this year.
PHE Minister Marcuise Marak confirmed the new deadline after inspecting the Mawphlang dam reservoir along with officers of the department. He admitted that hurdles existed but the department was trying to resolve all issues in order to complete the project within this year. (Contd on P-4)
GSWSS gets new deadline…
(Contd from P-1) He said the Hima Mawphlang is yet to hand over the land to the PHED and added that the matter is likely to be resolved within two weeks.
Other issues relating to the Forest department and the Shillong Cantonment Board have been resolved.
"We are only stuck in Mawphlang area," he added.