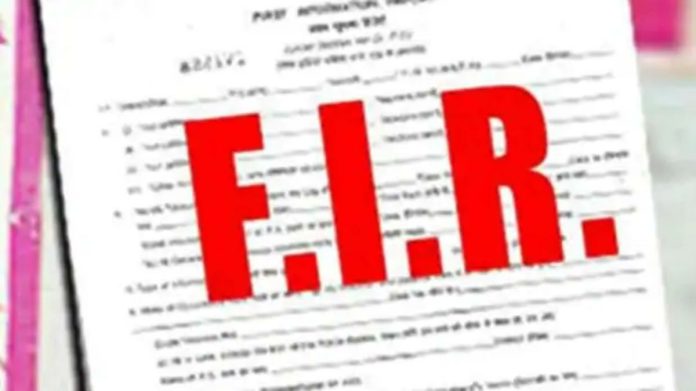 From Our Correspondent
RESUBELPARA, Sep 18: A Tura-based contractor has filed a case against the PHE sub-divisional officer of Bajengdoba, Kedia G Momin alleging that the official had demanded a bribe to release money due to him by the department.
Tarseng Sangma filed an FIR against the SDO on Monday and also approached the High Court of Meghalaya seeking a redressal of his case.
Meanwhile the SDO, through her lawyer, has sought two weeks' time to prepare an affidavit in another case that was filed by Tarseng with the high court, earlier this month.
The FIR in question is for a contract under Jal Jeevan Mission (JJM) undertaken and completed by Tarseng for which the final bill of Rs 74,64,200 is pending. The project in question is in the village of Akemgre under Bajengdoba in North Garo Hills.
The work order to the contractor was issued by the department on March 10, 2022.
"The work was related to a pre sedimentation tank for the project under Akembre. I have completed the work and duly submitted my completion report to the department. Further the work was inspected by a third party agency on May 5, 2023 which clearly stated that the work had been completed," informed Tarseng.
Following the completion of the project, the contractor approached the SDO to clear his dues but was surprisingly asked for a bribe of more than Rs 1 lakh to clear his pending dues.
"She claimed that she needed the money as expenditure to clear my bill. Due to financial constraints, I asked her to consider a sum of Rs 30,000 to which she agreed and assured me that my bill will be cleared in the next 2-3 days.
"I deposited the money in her account through Google Pay on August 10 but surprisingly, my bill is yet to be cleared," stated the complaint.
"On that day, I thought that officers may have the legal right to demand money for their services. She insisted that I pay or my bill will not be released. I duly paid but she has refused to release my bill citing some or the other reason.
"As such I seek an investigation into the matter and action against the said officer for indulging in corruption and malpractices," stated the FIR.
Tarseng further accused the SDO of "selling" contract works to whoever pays her more.
He referred to a project in Sualmari under Bajengdoba that was first allotted to one contractor from Williamnagar before it was cancelled by Kedia. The same work was then allotted to Tarseng.
Tarseng also alleged that once again the work that was supposed to be given to him was then given to another party despite his name being recommended ahead of others.