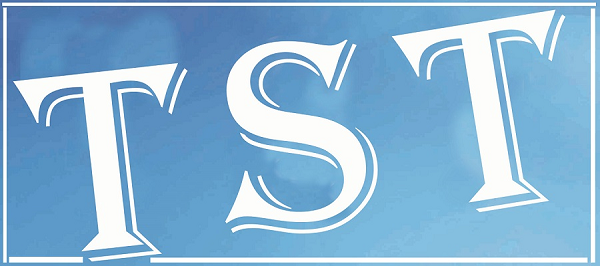 Editor,
Shillong's reputation as an educational capital remains undoubtedly the unchallenged attraction and a preferred destination of students from the North Eastern states. The premier educational institutions are a paradise for aspiring students seeking admission to every stream of excellence offered by these institutes. However, all fame and no excellence is now the trend as is evident from the final results of students who have just passed out. Interestingly the management of these prized institutions are never at a loss to explain the dismal results of their students. It is the students who are blamed for poor performance. Gone are the days where education was a social obligation. Today the demand far outstrips the capacity of institutions to absorb students. Hence many institutions have turned into commercial ventures. With classrooms overcrowded, teachers are at their wits end to complete the syllabus. The standard of education is given least priority. No wonder private tuitions are the sole option if a student wishes to excel in his/her studies. It is here that many teachers enjoy a thriving out-of-school entrepreneurship to enhance their income. Of course the oft repeated refrain is that teachers' salaries are not something to be proud of. These tutored students normally fare better than their weaker classmates who cannot afford the highly priced tutorials.
It is a vicious cycle of sorts. Institutes are known to be extremely choosy about who they admit. They opt for those students with higher scores mostly from outside the State. In 2014 the local institutions failed miserably in boasting of excellent results especially in the Class X (SSLC) examinations. Many local students were denied seats in the so-called top notch institutions even as high scoring students from outside are given admission. One reason for admitting good students is because the institutions want name and fame. Meanwhile the business of education continues to thrive while the next batch of admissions ensure a repeat of the past.
Yours etc.,
Lewis Sooting,
Via email 
Jowai town in shambles!
Editor,
I write this letter with a heavy heart.  Jowai was once a beautiful town surrounded by the perennially flowing Myntdu River. Now it has become over-populated and congested as people from all over Jaintia Hills migrate to this town to earn their livelihood. People throw garbage right, left and centre. The cleanliness of Jowai is completely compromised. Now we don't bother if we tread on garbage especially at Iawmusiang. We see markets owned by different organizations mushrooming at different places. This has added to the congestion as people and vehicles use the same road. Pedestrians face the risk of being run over. Vegetable vendors use even the footpath to sell their commodities. Now they even use the place in front of a guard wall of the Deputy Commissioner's Office to sell vegetables. Complaints have been lodged to the authority concerned but all in vain.
Do the citizens in general and the authorities in particular have no heart for the deterioration of Jowai town? The citizens have no civic sense. In the name of poverty street vendors put up stalls anywhere and could not care less about the cleanliness of the town. But is there no rule against polluting or occupying footpaths to market products? Why are they permitted to do what they like? The dustbins put up by traffic police in and around Jowai town remains empty because people prefer to throw garbage on the road. One cannot help but praise the KHADC for what he is trying to do for Iewduh. The CEM, Ardent Basaiawmoit does not hesitate to visit Iewduh and see its condition for himself. He even wrote to the Syiem of Mylliem about the filthy condition of Iewduh .What about the JHADC? What is it doing with regards to the pathetic condition of  Iawmusiang Jowai. When will the so called Super Market be completed? Why don't the NGOs pressurize the authorities to complete it soon?
Meanwhile, Mynthong which was once a beautiful and serene locality has now turned into a market selling cement, wood, furniture even huge piles of sand and right next to a residential area. What is worse is the presences of goats and pigs market on market days. And this is located adjacent to the DC's Official residence! Nowadays people have started dumping garbage right in front of peoples' residence at Mynthong. How can we tolerate this?
Concerned citizens have to wake up and take action. We have the right to breathe in fresh and pure air. I wonder what the DC who drives through Mynthong everyday feel about this. In Jowai even the Municipality which collects garbage twice a week from the localities does not bother to collect the garbage on holidays and when there is any bandh. Garbage from peoples' homes is left unattended on these days. This condition of Jowai town was highlighted by your paper but it has fallen on deaf ears.  As a concerned citizen, I do not want to blame only the Government authorities. It is the duty of each and every citizen to reclaim this beloved town from the dirt and filth it is in today!
Yours etc.,
Omarga
Mynthong, Jowai