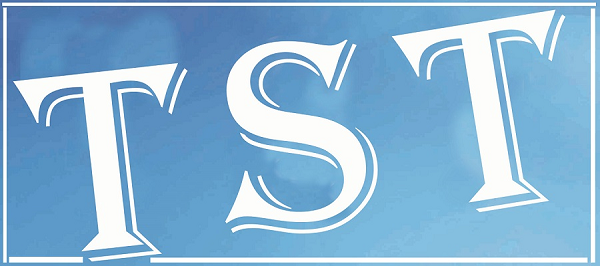 MINERAL MINING IN MEGHALAYA, WEALTH BUT AT WHAT COST
By DK Areng
Meghalaya cannot forget April 17th 2014 a day that came as a blow to the State's economy.  Meghalaya Government was not expecting the NGT ban on mining. One should look at the NGT ban against the backdrop of degradation of environment which includes, soil, plants, water bodies and air pollution. Mining in Meghalaya follows the primitive rat-hole system of extraction  right from the British era, but this type of coal mining is very unscientific..
It is a fact that the ban has snatched away the livelihoods of many in the rural areas. Rural economy has drastically gone down especially in the mining belt. The transport sector has collapsed dramatically. When the NGT pronounced rat hole mining as illegal it had repercussions on all sorts of mining including coal and limestone (even sand mining along river banks) wherever the mode of extraction is unscientific.
Total deposit of coal in North East India is 900 million tons of which 450 million tons is in Meghalaya. Limestone deposits run to 4000 million tons but as on date only 500 million tons os proven reserves in Meghalaya.  Most mining areas in Meghalaya are critically polluted areas as environment management practices by mine owners are still in their infancy, and Regulatory Institutions have failed to push the industry towards adopting better practices.
There are several Impact Assessment studies conducted by scholars and researchers on the impact of Coal Mining in Meghalaya, especially on Vegetation, Water bodies, Soil & Environment. One such study was conducted on "Status of Water Quality in Coal Mining Areas of Meghalaya" by Sumarlin Swer and O P Singh and was published in the Journal of the Institution of Public Health Engineers, India (Special Issue). According to their study the water bodies of the area are the greatest victims of coal mining. Pollution of water is evident from the colouration of water which in most of the rivers and streams in the mining area varies from brownish to reddish orange.  Low pH(between 2-3), high electrical conductivity, high concentration of ions of sulphate and iron and toxic heavy metals, low dissolved oxygen(DO) and high BOD are some of the physic-chemical and biological parameters which characterize the degradation of water quality.  Contamination by  Acid Mine Drainage (AMD) originating from mines and spoils, leaching of heavy metals, organic enrichment and silting by coal and sand particles are major causes of degradation of water quality in the area. The problems of water quality and its adverse impacts on availability of potable water, soil quality and agricultural productivity, and biodiversity in the area have been attracting increasing attention of people.
Another study was conducted by Kiranmay Sarma, S P S Kushwaha, Khuraijam Jibankumar Singh–on Impact of Coal Mining on Plant Diversity and Tree Population Structure in Jaintia Hills. The present study was undertaken to analyze the impact of coal mining on plant diversity and tree population structure as affected by its proximity. The study revealed that the number of tree species was low in all the mining sites due to various activities during the mining as compared to adjacent un-mined area. However, mining sites were represented by higher number of herbaceous species (31-41 species) than the un-mined area (23 species). Pinus kesiya in the mining area, and Camellia caudata, Castanopsis purpurella and Quercus griffithii in un-mined area were among the dominant trees. Majority of species showed contagious distribution pattern in the un-mined and mined areas. The dominance-distribution pattern showed log-normal distribution in un-mined area while it resembled broken-stick series model in the mined area. Shannon diversity index for tree and shrub species were low in mined areas as compared to that of the un-mined area, however, diversity index of ground vegetation did not differ among the mined and un-mined areas. Simpson's dominance index shows a reverse trend to that of diversity index. The tree density was more (1040 stems ha-1) in the un-mined area than the mined areas (515 and 646 stems ha-1) while density of herbaceous species was higher in mined areas than the un-mined area.
A similar study was conducted by Kiranmay Sarma on Impact of Coal Mining on Vegetation (Feb, 2005). The study indicated how mining causes massive damage to landscape and biological communities. As a result, many parts of the district have been converted from the original lush green landscape to mine spoils.
Study on "Degradation of land due to coal mining and its natural recovery pattern" was conducted by Uma Shankar, L Bora, H N Pandey and R S Tripathi, Department of Botany, School of Life Science, NEHU, Shillong. The study says the major problems which would have a serious impact on the establishment of plant cover and nutrient regeneration in colliery spoils is extreme acidity.  Associated with it are the levels of Mn, N, Fe and S which approach toxic limits.  These problems arise simply because of up-side-down change in substratum structure of the spoils consequent to mining.  The problem could be tackled in two ways: (a) by chemical treatment of such potentially toxic ion-producing material, and (b) by backfilling of the pits from where the overburden has been removed.  The former technique requires large amounts of limestone to add to the spoils so that they could be neutralised.  Researchers have indicated that even this does not offer a permanent solution as the spoils start becoming acidic again by cumulative accumulation of hydrogen, sulphur and iron ions that are being continuously produced by oxidation of pyrite.
Therefore, further additions of limestone at certain intervals would be required rendering the restoration efforts very expensive.  The backfilling technique would involve segregation of the soil horizons and their replacement in the same order as removed during the mining.  The advantages of this technique are many, e.g. problems like acidification and re-acidification of the site are minimised as the pyrite component is buried deep down, the soil structure is maintained, and the technique is cost effective.  Initiatives by the government in the shape of law are required in this direction so that the approximate original contour of the site could be maintained and the affected land could be reclaimed at a relatively much faster rate.
To generate public awareness, Centre for Science & Environment (CSE) also conducted two workshops one at Shillong and another one in Tura, on illegal mining and rat hole mining in Meghalaya. in collaboration with Samrakshan Trust, a local NGO working in Meghalaya,
The hands-off approach of the Meghalaya government towards the state's rat-hole coal mines is fuelling destruction of forests, farmlands and water sources in the state: say the writers of  Rich Lands, Poor People — Is Sustainable Mining Possible? The book was released by Meghalaya governor R S Mooshahary on October 20, 2008.
While formulating the "Meghalaya Mining & Mineral Policy, 2012, the government did not take into consideration the impact assessments carried out by the different agencies and institutional studies. This has given enough material to the NGT for banning of mining in Meghalaya. The Policy does not reflect;
That sustainable mining is possible in Meghalaya
That the local communities will be made partners in the mineral development of the state
That the Policy has the potential to steer the mining sector to adopt environment-friendly practices
The Hoda Committee  in its report  (Ministry of Mines, 30th Nov.2011)  recommended development of  an SDF specially tailored to the  Indian context taking into account the work done and being done in ICMM &  IUCN. The SDF says/;
"Mining that is financially viable; socially responsible; environmentally, technically and scientifically sound; with a long term view of development; uses mineral resources optimally; and, ensures sustainable post-closure land uses. Also one based on creating long-term, genuine, mutually beneficial".
The CSE report points out that mining cannot be sustainable or truly environment-friendly: one, because all ore bodies are finite and non-renewable and two, because even the best managed mines leave "environmental footprints". It is about ensuring that mining is conducted in an environmentally and socially acceptable manner."
To convince the National Green Tribunal the state should take some urgent steps and redo the Policy and  at the same time convince NGT to allow disposal of extracted coal at the earliest otherwise it will add to pollution. The Department should immediately take action on the followings:
Have awareness campaign and motivate miners about the ills of such mining
Take expert advise for scientific mining from CSE, MoM, MoEF, IBM
Mend the loop holes in the Mining Policy
Introduce Corporate Social Responsibility.
In fact, after the amendment of Companies Act in 2013 and promulgation of CSR Rules in 2014, addressing and reporting CSR performance has become mandatory.
No doubt  the Government is in a tight position. Due to NGT ban there is negative impact on employment, and loss to state revenue. It also affects thousands of families that solely depends on mining.. However, till such time the Mining & Geology Department should engage to take visibly corrective steps. One cannot expect NGT to withdraw the ban on mining from the state so easily.