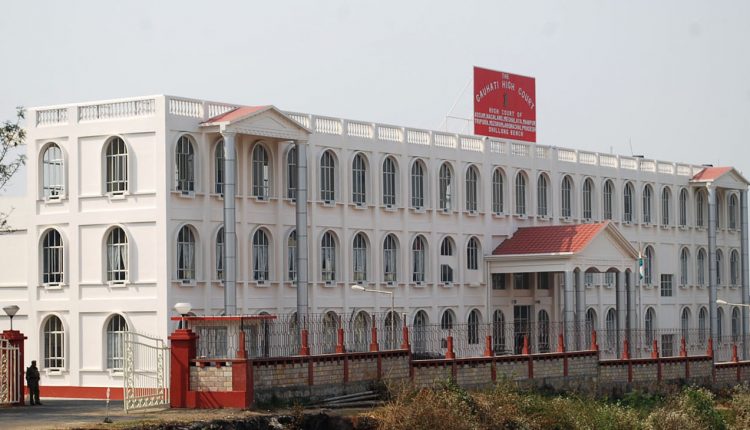 PIL filed in High Court on NH-62 road condition
SHILLONG: A resident of Baghmara has filed a Public Interest Litigation (PIL) in the High Court seeking a Central Bureau of Investigation (CBI) probe into the dilapidated condition of the NH-62 in South Garo Hills District.
In a letter, the petitioner said that the work for repairing the portion of NH-62 was allotted in favour of a contractor.After furnishing the requisite security by the respondent contractor and post signing of the contract for the work 'PR for the year 2013-14 from km 104/00 to 121/00, km 164/00 to km 169/00 and 187/00 to 194/00 (Total length 29.00 km) at the contract price of Rs. 5,16,36,96, the time for the completion of the work was fixed for 12 months.
The time allotted for the completion of the project NH-62 was only 12 months, however, as per the information received by the petitioner, only 31 percent of the work was complete till date, whereas the sanction amount is Rs 563.69 lakh and the allotted amount is Rs 516.37 lakh
As per PIL, the information gathered by the petitioner from the Office of the Chief Engineer (NH), PWD (Roads), Shillong is that the contractor has already drawn an amount of Rs 1, 00, 05, 000 from the allotted amount and letter of acceptance for the work for repairing the portion of NH-62 was allotted.
The PIL added the allotted time period for final work order has already expired long back and contractors have not done anything.
Due to the poor condition of road, the public specially; senior citizens, pregnant women, handicapped people, children are affected.
The wastage of public money and corruption involved will further put extra burden on public exchequer, the petitioner said. After admitting the PIL, the Court has issued a notice to the concerned authorities on the matter. The petitioner was represented by Sujit Dey and government was represented by N.D Shullai additional Advocate General.
The representative of the petitioner urged the Court to call for records and issue an order calling upon the respondents to show cause as to why appropriate action should not be taken against the contractor and the officials involved in such corruption and for failure to construct and maintain the road in good condition.
The representative further urged the Court to direct the CBI to investigate into this matter and charge sheet the perpetrators as per law. "Please direct the respondents to maintain the roads in good and reasonable condition, which will protect and enforce the fundamental rights to the public," the petitioner said.