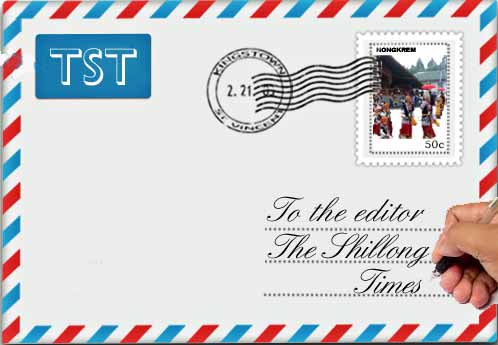 Editor,
While picking up my daughter from school, it is normal to have conversations with other parents or to eavesdrop on conversations of people standing nearby. The conversations usually revolve around what most bored parents gripe about while impatiently waiting for their children to come out of the school gate. The topics range from global issues such as world food shortage to a topic as mundane as a neighbour's dog's funeral. However, the topic for that particular day was the latest traffic arrangement being made to help ease some of the humungous traffic problem constantly occurring in and around the city. The first and natural reaction that came out was an  instant revolt to the changes being made, as such changes are in direct conflict with the rights and privileges of being a law abiding citizen of the state. The second reaction was to come to an obvious conclusion that any change being experimented with will not make any difference whatsoever. So, is there really any solution to this traffic problem?
Looking at it from the negative aspect, firstly the government does not have any space to expand the size of the road. Secondly, it is doubtful if government really has the funds to invest in any latest form of public transportation, that can become so attractive to the public as to make them  want to give up commuting in their own vehicles. Thirdly being a democratic country, can the government really come out with any new law which contains a set of parameters to act as a qualifier for citizens to own a vehicle. The one possible option would be only  if the present local market like Iewduh and the existing commercial areas like Police Bazar be set up in the different zones outside the city.
Maybe Shillong is just screaming out loud that it needs to grow. However, if a small project like the Hotel Crowborough has taken us decades to see completion, it is no exaggeration for us  to expect that a big, hairy, audacious goal like getting a new Shillong might just take us a couple of centuries before anyone sees the light of day. However let us not be too pessimistic in our thinking for if the present government should somehow take an extremely bold decision to be determined, dedicated and committed enough to do what all of the previous government's have never even dared to dream, we might see both growth and change!
Yours etc.,
Pyndapbha Warjri
Shillong-2
Water harvesting!
Editor,
The recent news item that the government is serious about harvesting roof top water is most welcoming as this will help alleviate the serious water shortage in the town. While this is a step in the right direction, the government should also take steps to harvest water for recharging the aquifers which, in the long term, will be more useful than roof top harvesting. With so much rainfall the recharging of aquifers can easily be done so that the underground water table is raised and once this happens, water will be more easily available for tapping. Therefore, setting up of recharge pits to where all the roof top water will be directed to, is of utmost importance. The project can be set up initially at all government offices, multi storied flats and other big buildings. With the abundant rainfall that we have, it should not take too long to improve the water table especially if most residents also set up recharging pits.
Can we request the minister in charge to take a serious look at this proposal?
Yours etc.,
D M Pariat,
Aberystwyth, Wales
Modi's different moods
Editor,
While most of our politicians have become resigned to 'all work and no play', our Prime Minister, seems to have cracked this monotonous condition and is reported to have done some adventurous feats along with the world renowned survivalist and adventurer Bear Grylls in India's Jim Corbett National Park. The whole episode was shot by Discovery Channel, and will be telecast on August 12.
The show would be a frank and free-wheeling journey which will throw light on wildlife conservation. At this, Prime Minister is on cloud nine and he says, "For years, I have lived among nature, in the mountains and the forests. These years have a lasting impact on my life. So when I was asked about a special programme focusing on life beyond politics and that too in the midst of nature, I was both intrigued and inclined to take part in it."
Modi adds, "For me, this show presents a great opportunity to show case to the world India's rich environmental heritage and stress on the importance of environment conservation and living in harmony with nature. It was a great experience spending time in the jungle once again, this time with Bear, who is blessed with indefatigable energy and quest to experience nature at its purest."
On Monday, the PM released the All India Tiger Estimation Report 2018 saying the country had emerged as one of the biggest and safest habitats for tigers in the world. Government data show a 33 per cent rise in the number of big cats from 2226 in 2014 to 2967 in 2018.
People across 180 countries will get to see the unknown side of the Prime Minister, and it will be a great honour for India that our Prime Minister is featuring in the most widely watched show Man Vs Wild being telecast by the Discovery Channel.
Your etc.,
TK Nandanan,
Via email