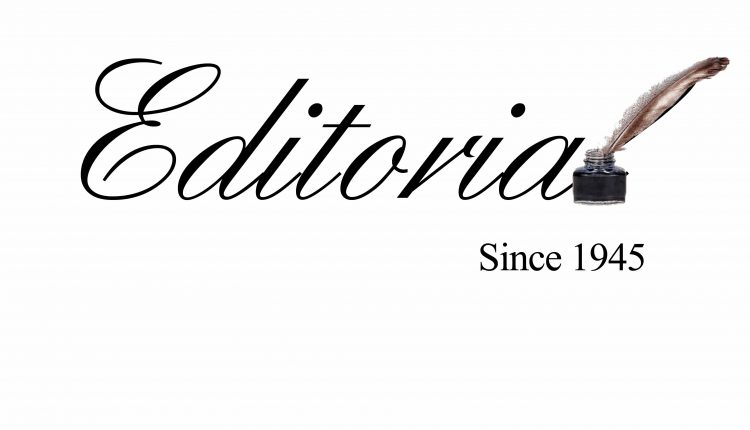 Editor,
As a citizen of India, I feel pained but as a woman belonging to one of the North Eastern states, Meghalaya, I feel cheated, betrayed and let down. We, from the North East have always been perceived as different and foreign in our very own land and this time we are pushed to the corner. CAB speaks volumes of what the centre thinks of us. As indigenous people, our identity and culture is our pride and honour. We are who we are because of our belongingness that is safely guarded and protected in the coffers of every tribal's heart. Today I feel let down by our so called representatives who have no inhibition in extending support to the CAB. I'm ashamed that as a woman, our MP has failed to be far-sighted and to think of the future of our children, our people and our state. Today, there is fear in every single breath that I take. I fear for my fellow brethren at the border, I fear for my next door neighbor, I fear for my family, I fear for myself. I fear to watch the news channels flashing on the screen saying that 17mn people are likely to reside in Shillong and the Barak Valley in Assam. Where are these migrants to stay? How are they to fit in? What could they do to find shelter and sustenance? The decrepit status of my own people is painful to contemplate. Impending doom awaits with CAB now made a law. How can our Prime Minister say that the rights, language, culture and identity of people of North East India would be protected? Has the Centre thought this through? Any sane person understands that the Centre cares less about anyone except its vote bank. Hence the CAB!
Protests by the people of the North East are only natural. My heart bleeds to see my fellow brethren coming out on the streets, defying curfews, facing beating from police and sometimes even death to claim what is ours. Will all these protests be heard? Will our people be really provided security and safety? Will hegemony trample upon and overpower the rights of the people of North East? As citizens and stakeholders, we have the right to know as how the country as a whole and the North Eastern states in particular benefit from this CAB?
Yours etc.,
Jenniefer Dkhar,
Via email
When leaders fail us
Editor,
Leaders in this so called "secular" country of ours are giving their affiliations to suit their own personal needs and benefits, to their own miniature circle of communities. Are they consciously discharging their duties as per the Constitution or are they engrossed in fulfilling their communal goals!? So some may ask, "How will all this conundrum affect our personal lives?" I will confidently say that in the long run, it will affect all of us my friends and the effects will soon be evident. The fascinating fact is that our own "tribal" leaders have turned their backs on us by initially stating something else and on the real day of voting on the issue, (which I need not mention) they distorted the image of unity by an act of hypocrisy. In such a situation, a question lingers in me, "Who will we look to now? " As a citizen of a region having the most diverse cultural background and  as a student, some may say we are too young to express our views but why are we to be blamed when our own government has bluntly rejected and confidently ignored our pleas, our cries of frustration. So fellow citizens of north east and our so called "esteemed political heads" of the region, here is a question from my side "Who will we look up to now?"
We have lost all trust in your system of governance!
Yours etc.,
Student of Class XI
Name withheld on request
CAB creates resentment
Editor
The Citizenship (Amendment) Bill seems to have brought in more troubles to the country than the cheers it was supposed to bring in for the BJP government. Just see how the North East has been turned into war zone as conflicts between people and the police are going on with widespread loss of properties and casualties reported. Three people have died in Assam. Why is the Centre so adamant on getting the CAB passed hurriedly without addressing the concerns of the North Eastern states?
The Bill has no protesters from elsewhere except from the North East. The persecuted non-Muslims from the country of Bangladesh will make a beeline for the Indian states like Assam, West Bengal, Tripura, Mizoram, Manipur, Nagaland and Arunachal Pradesh and these people en masse would surely upset the indigenous population of the North East on providing citizenship to the persecuted non-Muslims in Bangladesh.
Home Minister Amit Shah should have held talks with the agitating leaders of the North East Students Union before putting the CAB in Parliament for approval. Even now it is possible, and the minister once acceding to their legitimate demand, these non-Muslim persecuted people must be accommodated elsewhere in the country other than North East thus settling the issue forever. What does the Centre want to gain from tom-tomming the CAB issue? Why is the Bill given so much importance? It is nothing but for the political mileage of the BJP that this Bill was introduced and passed in the Parliament. Sadly the CAB issue has already worsened the relations between India and Bangladesh.  Sad turn of events in response to the CAB started coming in from Bangladesh.  Its foreign minister A.K Abdul Momen and Home Minister Asaduzzaman Khan Kamal are reported to have cancelled their journey to India to attend an event in Delhi this week. While Bangladeshi diplomats maintain that foreign minister Momen's visit has been cancelled as the Delhi event was coinciding with two national events, and the cancellation of Mr. Khan Kamal's visit is being put down to the law and order situation in the Northeast, but both the visits have been cancelled by Dhaka to express its unhappiness with the Government of India for portraying the country in poor light.
Prime Minister of Bangladesh Sheikh Hasina is reported to have expressed her displeasure over the mention of Bangladesh along with Pakistan and Afghanistan by home minister Amit Shah in Rajya Sabha on Wednesday while saying that CAB was necessary because of the atrocities committed on minorities especially Hindus, in the three Islamic states. However, the Bangladesh government has said Dhaka will protest against this officially through diplomatic channels in the coming days.
Hinduism is the second largest religious affiliation in Bangladesh, with around 14 million people identifying themselves as Hindus. After India and Nepal, Bangladesh has the third-largest Hindu community in the world. Bangladesh's foreign minister on Wednesday rubbished allegations made by Amit Shah in Parliament that minority communities were being tortured in Bangladesh. Anyway, with the CAB coming into force, India stands to lose a lot at present.
Yours etc.,
TK Nandanan,
Via email