Supriya Prasad's directorial debut Portrait of a Willow Woman is all set to be screened at the 18th Indian Film Festival in Stuttgart, Germany. The film is also competing for the coveted German Star of India Award.
The film will be screening in Europe's largest Indian film Festival – Indian Film Festival of Stuttgart, Germany. The event will take place from July 21 – 25 virtually in the wake of the pandemic.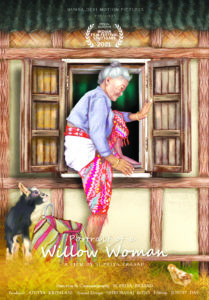 The film describes the life of Deeptimoni Hajong, an old indigenous woman from Meghalaya who lives without remorse and clings to traditional healing practices, beliefs and spirituality. Memories and myths that have been passed on through generations are made accessible to the present and what began for the filmmaker as a search for Deeptimoni leaves her longing for more. Three different languages have been used in the film namely Garo, Koch and Bengali.
"I met a woman (the protagonist of the film) in my hometown in Meghalaya. I was baffled to see a wrinkled vegetable seller frolicking like a 20-year-old at my doorstep. Upon asking, I learnt that she was 82-year-old and her name was Deeptimoni. The thought of this woman kept lingering even when I came back to Bombay. It kept irking me for a year. I wanted to know more — about her life and her home. After a year, I went back home when a producer was intrigued after hearing my story. I went back clueless — I had no idea about her home. All I knew was her village name. So, when all my family members thought I was going crazy after this woman, I finally convinced them to allow to me go in search of her and they finally gave in. I somehow believed that I'd find her. Going from door to door, I finally found her and she recognized me too. I could not control my tears after all I've been dreaming about it for a year now," Supriya said.
"She was an ordinary woman whose death wouldn't have affected anyone. And for me that became an urge to capture her story because for me she was no ordinary. Capturing her life was the only way to keep her alive and to keep alive the memories of many strangers whom we wish to meet but we couldn't.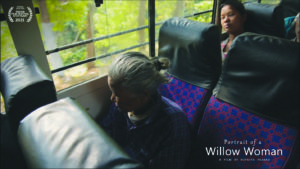 "Before picking up the camera, I wasn't sure if I could shoot and direct it all by myself without any training or experience. As until this film, I had never operated even a dlsr. But the urge to tell the story outweighed my inhibitions. I was adamant to tell the story and so I just went with the flow. And my cinematographer friend, Rachit Pandey helped me with the basics of camera before I went to shoot. And my producer, Aditya Kripalani encouraged me that I could do it and he showed immense faith in me. Also, Film and Television Institute gave me the confidence to make this film as it introduced me to the world cinema when I was a part of screenwriting course at Film and Television Institute before shooting this documentary. I want to thank my patient editor, Joydip Das who spent several months editing it. I'm thankful to my producers Aditya Kripalani and Sweta Chhabria Kripalan and everyone whom I met along this journey.
"This film has been my film school in every way and taught me so much about filmmaking – direction, camera, sound etc. and I'm still learning every day. It has given me the confidence to tell my stories and erased my inhibitions. I now know that I want to write stories and direct it myself. And for anyone who wants to pursue filmmaking, the best thing is just to pick up a camera, shoot something and edit it.
"With the film selection at Indian Film Festival Stuttgart, Germany my parents have finally been able to make sense out of it. And it has instilled hope in me," Supriya signed off.
(Supriya Prasad was born and brought up in Tura and is currently pursuing filmmaking in Mumbai)