SHILLONG, Jan 12: Meghalaya Pradesh Congress Committee president, Vincent Pala said that the party will soon convene a meeting to decide on the future course of action after the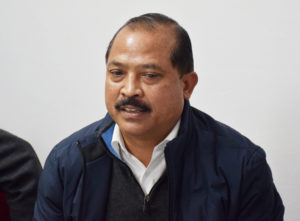 speaker held the merger of the 12 Congress MLAs with AITC as valid.
"We will have a meeting soon but in the meantime, we have submitted the papers to the lawyers to study the matter," Pala said.
The matter will be taken up in a committee and accordingly it will be decided if the matter has to be followed up or not.
It may be mentioned that 12 Congress MLAs defected to the AITC after which the Congress field a disqualification petition against them.
Pala also said that series of meetings are taking place to strengthen the party ahead of the 2023 polls.