New Assembly building among projects to mark jubilee year
Major projects the government is planning to unveil in the next few months includes Hotel Crowborough, JW Marriot five star hotel, JN Stadium, new Assembly building and several others monumental structures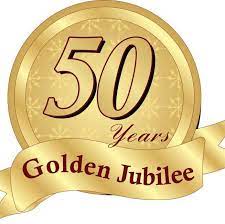 SHILLONG, Jan 13: The state government is planning several important projects during the year-long golden jubilee celebrations of Meghalaya's 50th year of statehood.
A senior official on Thursday informed that the important projects which the government is planning to unveil in the next few months includes Hotel Crowborough, JW Marriot five star hotel, JN Stadium, new Assembly building and several others monumental structures.
"The various projects will be inaugurated or handed over to the people of the state by Chief Minister, Conrad K. Sangma and various Cabinet Ministers," a senior official informed.
The official also informed that the government is planning to give recognition to everyone who has been involved in the state's 50 year journey in various capacities.
"We are trying to reach out to as many people who have something to share about the 50 year journey of the State. We want to showcase the state's glorious years in the most positive manner," he said.
According to him, the government is planning a long list of events to celebrate this historic occasion to allow the people of the state to enjoy the moment together.
On the budget proposed for this year-long celebration, a senior official said that he will not be able to provide an absolute view of the prevailing situation.
"How much we are going to spend will depend on how the situation unfolds in the coming months. The projected amount will be around Rs 10 crore initially. But I am sure it will be less since we cannot organise the celebrations in a big way due to the prevailing Covid situation," he said.
The official revealed that the initial blueprint of the celebrations was very elaborate since they had carried out an exhaustive exercise in the planning of this year long celebration but now in view of the situation, they are planning to link to the celebrations such as launches and inaugurations etc. and many more.
He further informed that the state government has planned a long list of events to allow the people to enjoy this momentous occasion together.
"We are eager to commemorate 50 years of statehood in as grand a manner as possible given the prevailing constraints," the senior official informed.