Ride and Tide
The craze for modifying cars offers a business opportunity. Zephaniah Dabet Nongrum and Franky Joshua Lyngdoh sniffed an opportunity and became Shillong-based entrepreneurs offering clients what it takes to maintain, refurbish and sustain cars.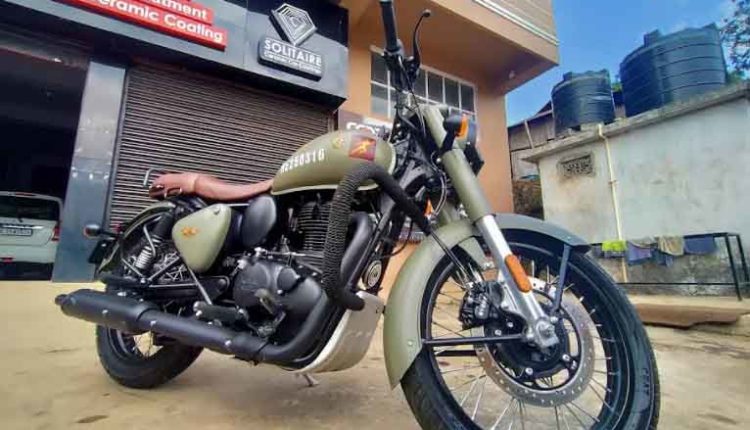 By Esha Chaudhuri
Sunday Shillong journals their journey of delivering for people who are ready to give their cars a makeover.
Going back in time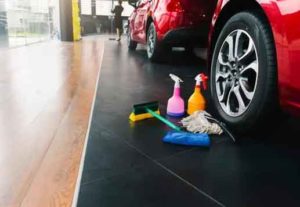 "Meghalaya has always been a place where people do a lot of things with their cars and are always ready to spend a little more. So, I think we're really growing in that way and I see a lot of youngsters owning cars and modifying them so I see a lot of growth and I really like how different we are from other states as well," says Nongrum, the co-founder of The Carwash Crew.
Hailing from Mooshrot, a remote village in West Jaintia Hills bordering Assam's Karbi Anglong, 28-year-old Lyngdoh was always fascinated by cars. "Belonging from a rural background, our family could not afford one. But I would be amazed looking at people in Shillong taking pride in their cars. Even if they possess a Maruti car, they will try to have good alloys, good music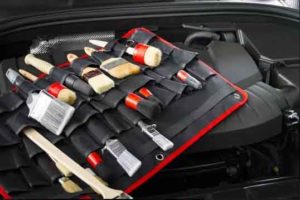 system and keep them clean," he says.
"When I moved base to Shillong, after two years of working, I bought my first car in 2017. I sent my car for a wash and I wasn't satisfied with the cleaning. I then went on researching about cars and came across this concept of car detailing and thought this could be the solution that could fill the gap," he adds.
In the course of his research, Lyngdoh found that car detailing has a huge market in Europe. That gave him the idea of bringing it to Shillong, a city of many car enthusiasts.
"Deviating from the traditional way with a scientific approach and latest technology that helped me cut down water consumption by 20% and by using environment-friendly products, I launched Cozi Cars in 2020," he says.
"It was not an easy journey. I was discouraged and faced financial setbacks. In the middle of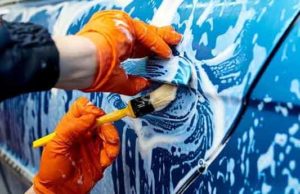 the pandemic, it was a tough road securing a bank loan, procuring engineers to set up the machines. However, after finally being able to launch it in August 2020, I spent a lot of time advertising my work on social media and it slowly started picking up pace," he says.
From car detailing to car washing and cleaning, Nongrum's perspective differed.
"Car washing is central to cars but with traffic woes, we often heard our friends and families complaining about how long it takes them to drive to the carwash place and the wait there would be so long that they would eventually decide to come back home and defer their plans for some other day. In fact, my boyfriend and partner in the business, Rason Syngkon is one of those people too. That was our motivation to start with our doorstep carwash," she says.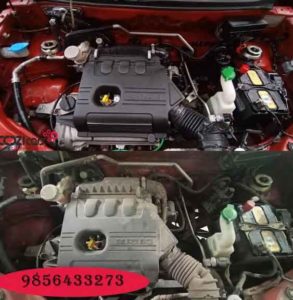 Describing the initial hiccups, she says, "It took us a year to chalk out the plan, and there were a lot of fails in the beginning. Seeing and being surrounded by all these car lovers here made us think that this is something that is really needed in Shillong."
Lyngdoh is effusive about his parents, although not his only source of inspiration.
"I find inspiration in a variety of people and things. I would have to say my parents inspired me with their positive attitude even if they faced their share of hardships in their lives. My father taught me how to be self-independent and always motivated me to aim high in life," he says.
A tough childhood primed Lyngdoh for life ahead. "Empty pockets and a hungry stomach taught me the value of hard work. I've also learned a great deal from the struggling days of Oprah Winfrey and her pathway to success," he says.
Hailing from urban space, and having an entrepreneurial bent of mind, inspiration for Nongrum came from observing and learning from other entrepreneurs and their paths of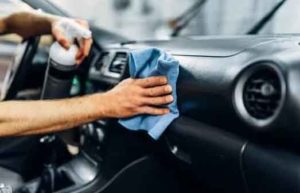 growth. "We wanted to bring about a change and offer something new to our community, while also making a living for ourselves," she says.
Swanky cars and exteriors
The importance of impeccable exteriors and the comfort of interiors are intrinsic to possessing an automobile. The overall maintenance and appearance are catered to by the services offered by Cozi Cars and Car Wash Crew. Two unique, yet, necessary enterprises, both cover these vital aspects ensuring a hassle-free functioning of vehicles.
Elaborating on the technical details of his initiative, Lyngdoh states, "Car detailing involves cleaning and reconditioning the interiors as well as the exteriors of the car. The aim is to restore the paintwork by eliminating the scratches and swirl marks to make the vehicle look like the first time driving it out of the showroom."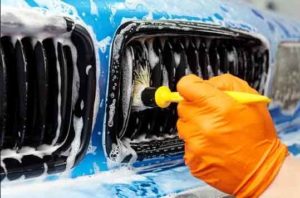 Going into further details, he says, "From instant steam-cleaning, intensive internal detailing, platinum detailing, paint correction and protection with a layer of tetra coat and octa coat, leather and upholstery cleaning and revamping, engine degreasing and coating, headlight restoration, windshield treatment, alloy descaling and treatment, ceramic coating are all part of our work."
Explaining how her venture works, Nongrum says, "It is called The CarWash Crew since we go to the customer's doorstep with all our supplies. We bring our own water, machines and the only thing we need is a plug point."
Nongrum is grateful for how the people of Shillong have responded to their endeavours. "Our clients have been understanding and appreciative. We couldn't have asked for a better community to start this with."
Varrienia Dann, a client of The CarWash Crew, returns the compliment. "Amazing service. Your crew members are hardworking and sincere. It's just so convenient," she says.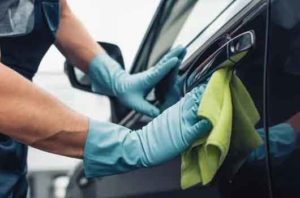 In a similar tone, Lyngdoh sums up his experience with his customers. "In this one-and-a-half years, we have had a lot of positive responses so I guess it's safe to say that people's perception towards our services and technique is very much accepted. We always take feedback from our clients to improve our services. We always focused on quality, not on quantity," he says.
Some of his clients confirm this with their testimonials. Roney Lyndem says, "The team is very detailed and meticulous with their work. They don't ignore any corners." Another client, Udhav Koch says, "The quality of work that they do is just phenomenal. They are the best in Meghalaya right now and car enthusiasts should indulge and discover the magic."
The uniqueness
As Lyngdoh summarizes it, "Every Car Needs a Spa". He explains how the concept is new but has the potential to go a long way ahead. "It is new in Shillong but car maintenance is popular among young and old, both. However, the older age groups are more welcoming of the higher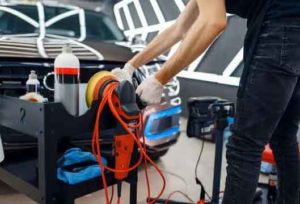 premium services like ceramic coating, graphene coating and paint protection film," he says.
On the future of cars in Meghalaya, he comments, "I think a lot of people are aware of detailing as a convenient way of maintenance. In Meghalaya, we are already witnessing many high-end vehicles on the roads – the luxury and comfort cars."
Nongrum affirms, "While our clients are mostly aged 25-40 years, car maintenance is popular among the millennials. In our state, people consider their cars to be a matter of pride – a clean, neat, well-driven car is everything. So, I do think there is growth and evolution in the industry."
From learning the art and the intricacies of the trade, automobile redesigning and upkeep is a high-performance task optimized when the end result is a satisfactory one. After all, as they say, "it is all in the details".