SHILLONG/TURA, Jan 19: The Superintendent of Police of East Khasi Hills has informed that one Standing Khongwar (39), son of Slim Khongwar of Khyriem, Mawphlang, has gone missing since January 1 from Madan Lyngktop, Mawphlang.
The man is 4 feet 8 inches tall, has fair complexion and was last seen wearing shawl, black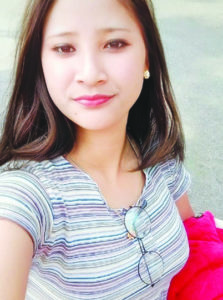 jacket and tracksuit and leather sandals, the SP said in a statement issued here on Wednesday. Those with information on his whereabouts can contact 2222214, 9436766007 or 8837282114.
Meanwhile in South West Garo Hills, a 23-year-old woman named Silky A Sangma from Naringgre village under Darugre region went missing from her home on January 7. In this regard, a missing report has been filed by her husband at the Siju Police Station on January 10.
The woman is the daughter of late Moila G Momin and Lalitha A Sangma.