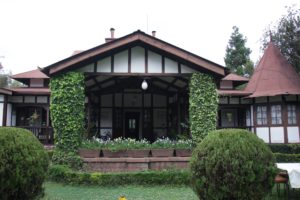 Shillong, being the capital of Assam province during British rule and of undivided Assam post-Independence, did have its share of architectural glory.
Such age-old marvels in Shillong bear testimony to the colonial history and architectural influence on the city and its people. They are a reflection of the beauty and allure Shillong was once famous for.
How immaculately sublime it would be to spend time in one such cottage, with abundant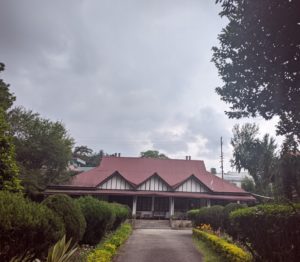 history and a pleasant setting!
In this episode of Shillong's Iconic Structures, we bring to our readers one such heritage structure called Rosaville which was built in 1935 by Late Kanaklal Barua, a prominent writer and a former member of the Viceroy's Executive Council back in the day.
Rosaville is spread across 31,740 sq km of land. At present, the compound accommodates two cottages – the old house and the annexe, constructed about 17-18 years ago.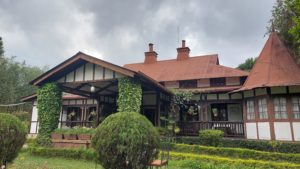 The cottage is built amid a well-maintained lawn with seasonal flowers and tall trees stretching across its boundaries. This picture-postcard setting sets the property apart from all the other structures in the vicinity of the neighbourhood of Nongthymmai, Shillong.
The house was originally constructed as a family home but was later converted into a guest house in the 1990s.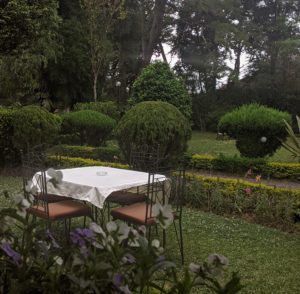 The cottage was named Rosaville, after Kanaklal Barua's eldest daughter, Rosa and the architect of the house was Kanaklal Barua's son, Tapan Lal Barua.
One of the more notable quarters of the house, the hallway, is a reminder of honouring the family's ancestors and their contributions to society. The vast expanse of the walls is permeated with old photographs of Kanaklal Barua and his family.
Apart from the interiors of the house, the wooden porch is a beauty in itself. With a seating area on the right side, age-old paintings and antiques hung on the walls, and a well-polished floor; the porch radiates warmth and a homely feeling.
Aside from this, antiques like a candlestick telephone, a gramophone, a wooden barometer,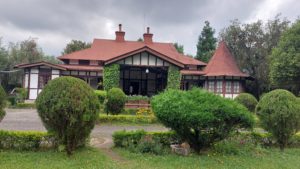 furniture with intricate carvings, and well-designed lampshades add to the vintage appeal of this majestic structure.
A couple of Bengali movies and documentaries, along with a Lenovo advertisement have been shot here. A small scene from a Bollywood movie titled 'Anek', starring Hindi actor Ayushman Khurana, set to be released on May 27, 2022, was shot in Rosaville too. The property at present is managed by Usha's niece, Tapoti Rynjah Bawri, a resident of Shillong, who serves as a caretaker of Rosaville.
To know more about the history of this heritage structure, watch the full episode on our Youtube Channel @TheShillongTimes as we take you on a trip down memory lane.