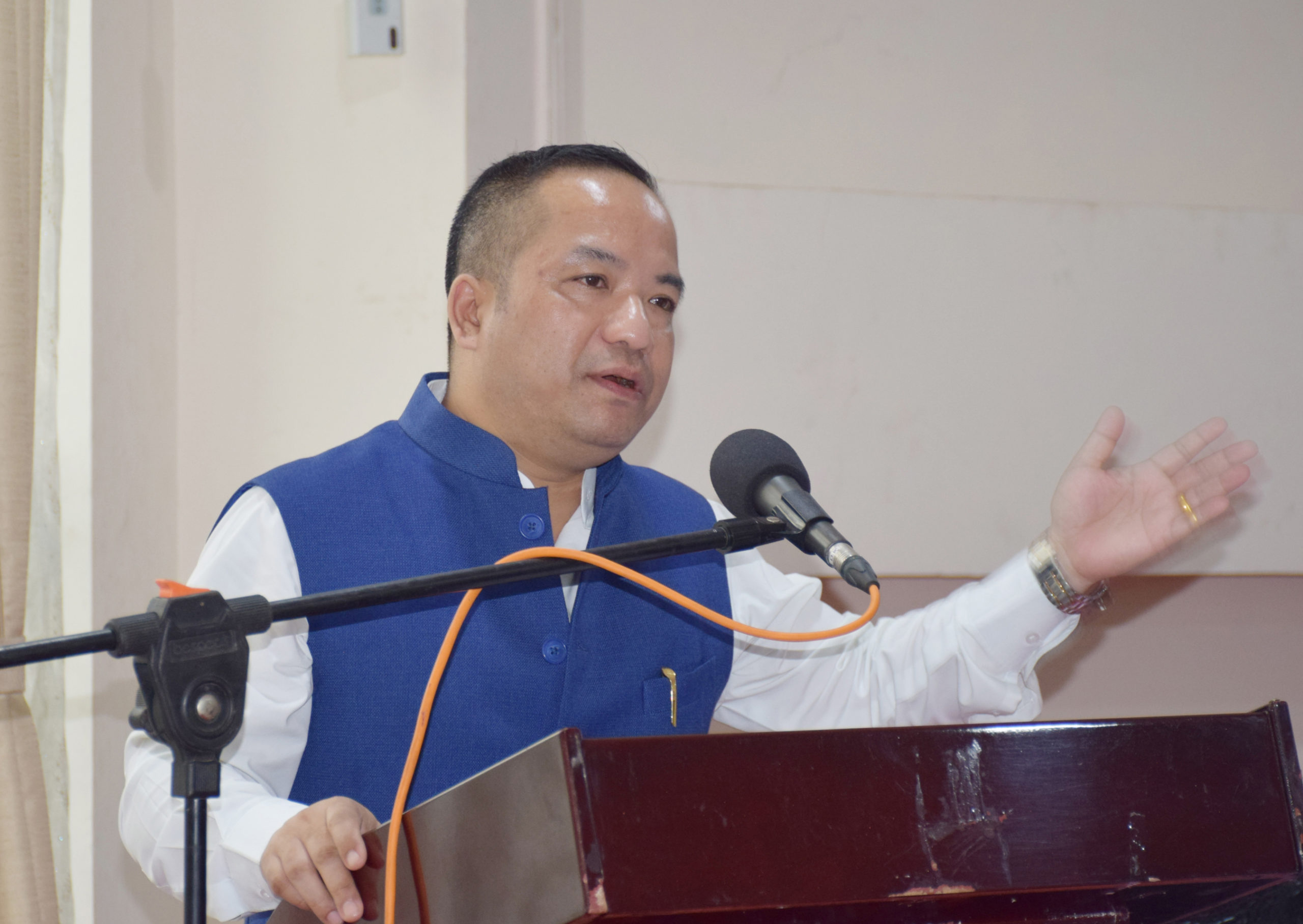 SHILLONG, Oct 19: Agriculture Minister Banteidor Lyngdoh has revealed that some unauthorised persons are collecting documents from villagers under Mawkynrew constituency on the pretext of facilitating reach of monetary benefits to beneficiaries of state government's FOCUS+ programme.
In this regard, the Agriculture Minister on Wednesday convened a meeting with senior government officials and locals from the villages under Mawkynrew constituency in East Khasi Hills, and discussed issues pertaining to FOCUS+ initiative.
Talking to reporters after the meeting, Lyngdoh said he had convened the meeting after reports of unauthorised persons collecting the documents from the beneficiaries of FOCUS+ programme surfaced.
According to him, these unauthorised persons are collecting the EPIC and a photocopy of the passbook of the villagers.
Informing that volunteers for collection of the relevant documents have already been appointed, Lyngdoh said that word of caution has already been issued to the locals to abstain themselves from providing their documents to any unauthorised person.
According to him, people have to become members of producer groups to avail the financial assistance under FOCUS+.
The Agriculture Minister informed that the Block Development Officers of Mawkynrew and Mawryngkneng, who were part of the meeting, clarified the queries relating to FOCUS+ programme.