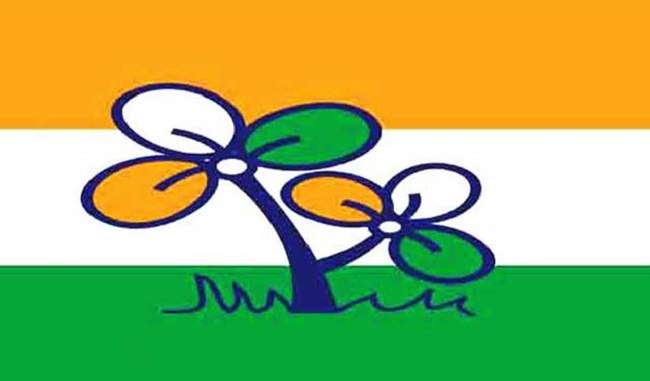 SHILLONG, Jan 24: Just when show of strength seemed to be working well for the TMC, especially after the rally in Mendipathar which was also attended by Trinamool supremo Mamata Banerjee, one of its candidates resigned from the party on Tuesday few weeks ahead of Assembly elections.
Samborlang Diengdoh, TMC's candidate from Pynthorumkhrah, has decided to contest as an independent.
Diengdoh has stated that he does not subscribe with the mudslinging by the different political parties, and wants to play no party in it.
His campaign, according to Diengdoh, will be purely on issues.
"I will not over-commit to my constituents," Diengdoh said.
When asked if his decision to resign from the party in the fag end before elections would hamper his prospects, he said that he has never campaigned as a candidate of the TMC.
"I have always promoted myself under the brand name of 'Samkhamti'," Diengdoh said.
He, however, clarified that he has nothing against the leadership of the TMC.
For TMC, it is not the end of the story.
The party on Tuesday maintained that it respects his decision but a plan B is already in place.
"I have not got his official resignation from the party. Well, it is no problem, it is up to him. Like I have always maintained that the choice of the candidate to contest from any political party will always stand open till the day they file the nominations," said TMC state president, Charles Pyngrope.
"This process is nothing abnormal, so if he wishes to fight as an independent candidate that is his choice and we must respect that," he added.
Asked if Diengsoh's exit is a setback for the party when it is standing at the threshold of elections, he said, "Not necessarily. There is always time. We have many people wanting to contest from our tickets. At that time, the party felt he was the best (candidate) and now we will have to look at alternatives."
"The vote share of the party is more important than the candidate, it could be in my case too," he said.
He explained that "Plan-B is always in place it could be for many reason besides not wanting to contest from the party. It could be health and other reasons too".