By Shreya Chaudhuri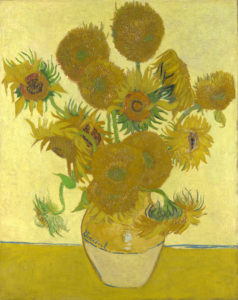 In one of legendary artist Vincent Van Gogh's letters written to his brother Theo over the course of his lifetime, he mentioned a painterly ideation in the year 1888. He mentioned a pipeline project in one of his outpourings where he wrote, "I must also have a starry night with cypresses." Most definitely this was the artistic prompt that led to the creation of one of his most emotionally charged works that would retrospectively become his widely known magnum opus titled The Starry Night (1889).
This lionized artwork which happens to be one of the "most reproduced" images in the history of art, finds representation using state of the art projection technology in audio-visual format in the much-hyped immersive exhibition titled Van Gogh 360° India debuted at World Trade Centre, Mumbai on January 20, 2023.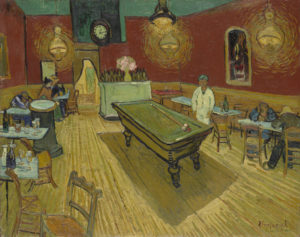 Celebrating the magnificence and resplendent body of work of Western artist and post-Impressionist painter Vincent Van Gogh (1853-1890) the immersive multimedia experience through floor-to-ceiling projections imbues life to several of his prolific works. This travelling exhibition brings to life the expansive spectrum of the Dutch master's works of art, albeit in a fluid form.
Van Gogh's robust oeuvre comprised nearly 900 paintings and over 1,100 works on paper in a career spanning from 1880-1890. His corpus of work explores dramatic and unrestrained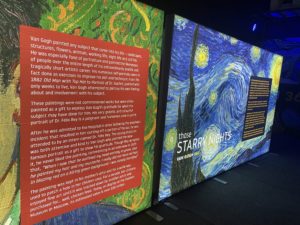 brushstrokes, an experimental as well as rich colour palette stirring an emotive quality along with rhythm and movement. His colour preference varied from dark hues such as olive green and sienna to a more saturated array in his later works such as yellow both chrome and ochre, orange, blue, red, green and black.
The choice of paintings, the artistic narrative followed by the three-dimensional, superimposed, cutting-edge mechanics lay out a labyrinth into the mind of the artist genius for the viewer to wander into. Employing the latest virtual projection technology, the show with its transportative quality aims to open doors into the transcendental universe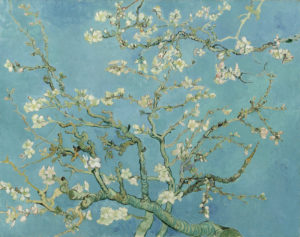 of Vincent Van Gogh. Unlike the sanitised space of a classical museum where works of art are clinically hung, the immersive exhibitions enraptured audiences audio-visually and emotionally in all its splendid fluidity and motion.
As the first step into this awe-inspiring experience, a detailed gist is laid out in life-size panels for the audience giving a preview into the short-lived life of the master artist. His tragic life history, from his days of poverty to being a self-taught artist, his relationship with his brother Theo, selling only one work in his entire artistic career to his struggle with mental health eventually leading to his premature death by suicide at 37, is chronicled textually at the outset of the exhibit.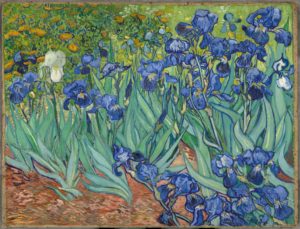 Bringing each one of his colourful brush strokes to life, this multimedia experience provides an innovative platform for audiences to lap up inaccessible art. From being mesmerised by the digital spectacle of ever-changing fluid images of some of his masterpieces such as Sunflowers (1888), Bedroom in Arles (1888), Irises (1889), Shoes (1888), and the last painting before his tragic end titled Wheatfield With Crows (1890), viewers are left wanting for more through this visual feast.
The works are projected on walls as well as the floor; the accompanying soundtrack augments the experience even more. Van Gogh's yellow sunflowers, blistering wheat fields, green cypresses, vivid blue and yellow skies are foregrounded in most of the projection. His Almond Blossoms (1888) overwhelmingly submits to the senses in the manner in which each of the blossoms is shown blowing away evoking an almost tactile quality.
While soaking in the meditative space of the artist, the works escape the screen and settle deep in one's mind with Don McLean's 1971 song Vincent (Starry, Starry Night) lurking the quiet corners of the same mindspace. However, demarcated space from screens, better audience management and more of a light-sound effect would add more subtlety to the experience.
The show is on till February 3, 2023 in Mumbai. The exhibition will also be held in Bengaluru and Delhi.