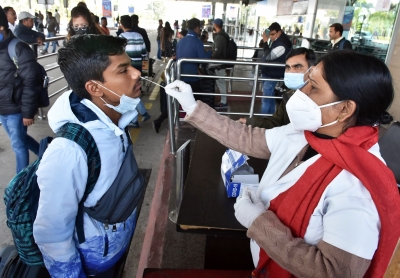 Shillong, March 30: The country witnessed a rise of 40 percent in the Covid-19 infections during the past 24 hours.
According to data from the Union Ministry of Health 3,016 new Covid cases were reported in India in the past 24 hours, an increase of almost 40% from the daily total. The number of active cases has increased to 13,509, which is the largest daily Covid case count seen in almost six months. On October 2 last year, there were a total of 3,375 instances.
The total number of Covid-19 related deaths in India has risen to 5,30,862 with the addition of 14 new fatalities, including eight reported from Kerala, three from Maharashtra, two from Delhi and one from Himachal State within a 24-hour period.
After 300 new cases of Coronavirus were reported in the national capital on Wednesday, Saurabh Bhardwaj, health minister of Delhi, called an urgent meeting today. According to Bhardwaj, Arvind Kejriwal, the chief minister of Delhi, gave the order to conduct the emergency meeting in light of the rise in Covid cases in the city.
Weekly positivity was estimated to be 1.71 percent, whereas the daily positivity was 2.73 percent.
According to the health ministry website, the total infection count has reached 4,47,12,692; the active caseload now represents 0.03 percent of the total cases, and the recovery rate is 98.78 percent.