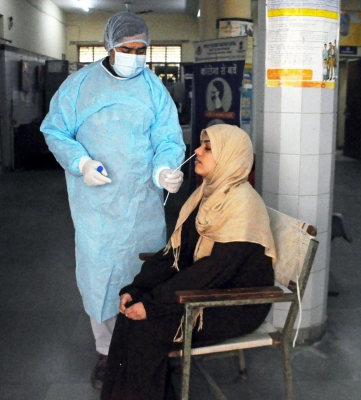 Shillong, April 10: Threat of another Coronavirus wave is looming large over many cities of India as there is a considerable rise in the cases.
According to data released by the health ministry on Monday, India registered 5,880 new Covid-19 cases in the last 24 hours, bringing the total number of active cases to 35,199. The weekly positivity rate is 3.67 percent, compared to the daily positivity rate of 6.91 percent.
With a total recovery of 44,196,318 persons, the recovery rate has increased to 98.74%. In the meanwhile, 14 fatalities were reported, bringing the total to 53,09,79 since the pandemic started.
The state government of Uttar Pradesh has mandated RT-PCR and antigen tests for patients in emergency wards in addition to those in the outpatient department in light of the increased number of Covid-19 cases in the state.
On Sunday, 319 new cases were reported in the state as a result, there were 1,192 active Covid-19 cases in Uttar Pradesh.
The UP administration also mandated Covid testing for all travellers entering the state from overseas. Also, instructions were provided on how to sequence the genomes of the samples that tested positive for the virus.