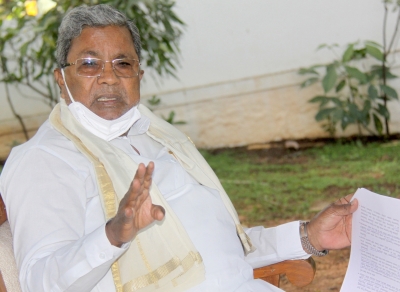 Shillong, May 22: A government school teacher in the Chitradurga district of Karnataka was suspended for allegedly criticizing the recently elected Siddaramaiah administration.
A teacher at Kanubennahalli government school in Chitradurga's Hosadurga named Shanthamurthy MG criticised the state government and its freebies.
In a Facebook post, Shanthamurthy said, "What else can you do without giving Freebies".
"Debt during the tenure of former CMs – SM Krishna was Rs 3,590 crore, Dharam Singh Rs 15,635 crore, HD Kumaraswamy Rs 3,545 crore, BS Yeddiyurappa Rs 25,653 crore, DV Sadananda Gowda Rs 9,464 crore, Jagadish Shettar Rs 13,464 crore and Siddaramaiah Rs 2,42,000 crores," Shanthamurthy wrote in the post.
On Saturday, Field Education Officer L Jayappa issued a suspension directive.
"Shantamurthy, a suspended teacher, had violated the government service rules by mentioning the debts incurred during the previous governments while Siddaramaiah was taking oath as the new chief minister on Saturday," according to the suspension decision.