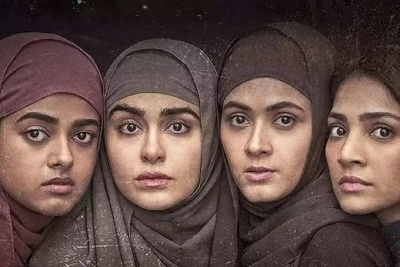 Shillong, May 22: Movie director Ram Gopal Varma has come out openly in support of The Kerala Story.
The Kerala Story directed by Sudipto Sen and starring Adah Sharma, is on track to gross over Rs 200 crore in India. Ram Goapl Varma claimed on Twitter that the movie is a ghostly mirror to the "dead face of mainstream Bollywood."
The Kerala Story opened in theatres on May 5 amid restrictions and debates. West Bengal initially outlawed the movie.
Ram Gopal Varma took to Twitter and wrote, "We are so comfortable in telling lies to both others and ourselves that when someone goes ahead and shows the truth we get SHOCKED..That explains the DEATH like SILENCE of BOLLYWOOD on the SHATTERING SUCCESS of #KeralaStory."
His other tweets read, " The #KeralaStory is like a BEAUTIFUL GHOSTLY MIRROR showing the DEAD face of Main stream BOLLYWOOD to itself in all its UGLINESS. The #KeralaStory will haunt like a mysterious fog in every story discussion room and every corporate house in BOLLYWOOD forever. It's difficult to learn from #KeralaStory because it's EASY to copy a LIE but very DIFFICULT to copy TRUTH (sic)."