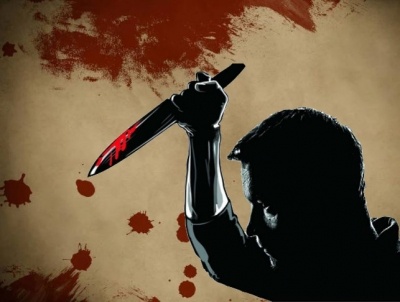 New Delhi, May 29:
 The father of the 16-year-old girl, who was brutally killed by her boyfriend in Delhi's Shahbad Dairy area, demanded the accused be hanged to death, while waiting at Ambedkar hospital to receive the dead body of his daughter after autopsy.
The deceased girl Sakshi's father, a resident of JJ Colony in Shahbad Dairy, who works as a labourer, said that they were not aware about his daughter's relationship and that she was staying at the house of her friend (Neetu) in Shahbad dairy area for the last 15 days.
"Neetu's husband is out of town for some work and my daughter has been staying with her for the last 15 days. On Sunday, we spoke to her in the afternoon when she had told that Neetu's husband will return soon and she will be back to home," said Sakshi's mother.
"Birthday of Neetu's daughter was on Sunday and they both had gone shopping," she said while demanding justice.
Earlier in the day, the police arrested 20-year-old Sahil, who stabbed his girlfriend to death on Sunday evening, from Bulandshahr (UP) on Monday.
The accused Sahil, a resident of JJ Colony in Shahbad Dairy area, who stabbed the girl more than 20 times and also hit with a boulder, works as a Fridge-AC repairing mechanic, said a senior police official.
A video of the incident is also doing the rounds on social media. In the video, Sahil, who is wearing a blue t-shirt, can be seen stabbing the girl. Around seven to eight bystanders are present, standing and observing as he stabs her.
A man wearing a dark red-coloured shirt attempts to intervene, but Sahil pushes him away. In the video, Sahil continues to stab the girl while also issuing threats to the bystanders, causing them to disperse.
After stabbing her, Sahil proceeds to kick the girl multiple times and then strikes her with a boulder five times. He then briefly leaves the scene but returns shortly after. He strikes the girl with the boulder once again, kicks her multiple times, and then finally departs, as per the video.
The police official said that the victim was in a relationship with Sahil but they had an argument on Sunday.
"The deceased was on her way to attend the birthday of her friend's son when Sahil intercepted her and brutally killed her. A case under section 302 (murder) of the IPC has been registered on the complaint of the victim's father," the official added.
As per initial autopsy report, the girl was stabbed 16 times and her skull ruptured after she was attacked by a blunt object, however, a detailed report is awaited.
IANS