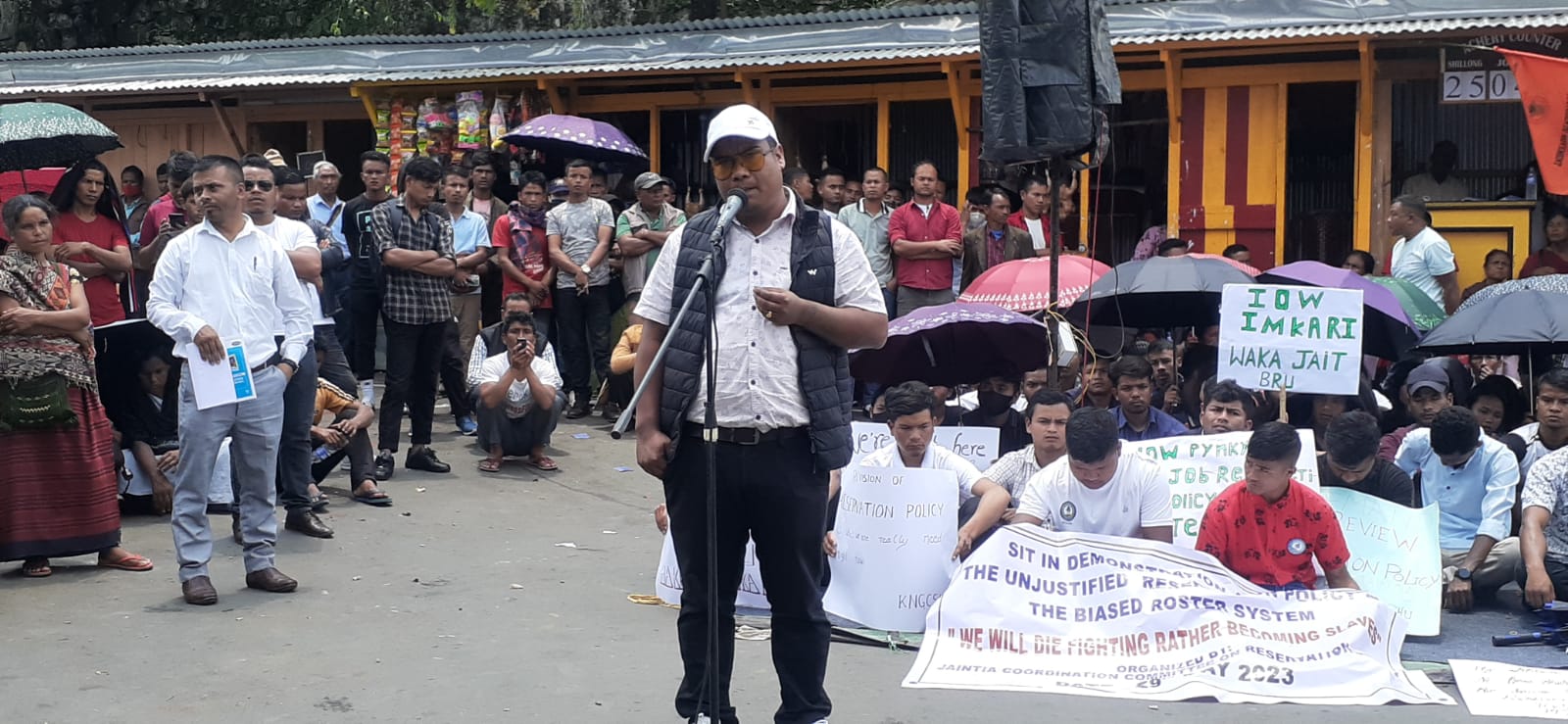 Jowai, May 29:  The Jaiñtia Coordination Committee for Reservation Policy (JCCRP) comprising Synjuk Waheh Shnong Ri Jaintia, Synjuk Waheh Shnong Jowai, Jaintia Students' Union (JSU), Jaintia Youth Federation (JYF), Jaintia Students Movement (JSM) and East Jaintia National Council (EJNC), today  staged a sit-in demonstration  at Stand Ummulong Iawmusiang here demanding  review of the Reservation Policy of the State.
Most of the speakers during the demonstration condemned the present MDA-2 government led by NPP. They said that this is the right time for the government to review the reservation policy to avoid any problems for the present and future youth, as there are many youths who are unemployed.
They also blame all the 7 MLAs from Jainitia, for their silence on this matter which during the election they promised to work for the betterment of the society and after winning the election they forget to fulfill what they have assured to the public.
Sit-in demonstration will also be held in East Jaintia Hills District at Khliehriat on May 31 and at Amlarem Sub-Division on 2nd June.