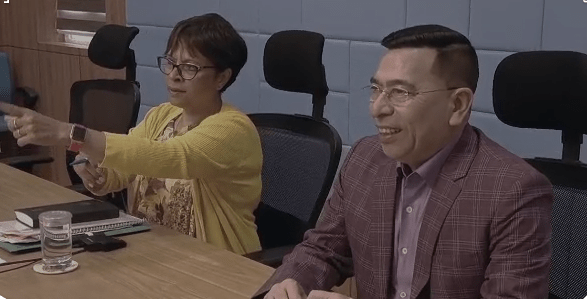 Shillong, May 29/–/ The committee set-up to discuss on roster system on Monday held a meeting and has decided to send a recommendation to the Chief Minister of Meghalaya to allow the committee to have an inclusive meeting.
The committee unanimously agreed that they should request the CM  to allow the committee to give VPP a chance to express their views and hold deliberation on job reservation policy.
"One political party is still not part of our discussion. We have felt it fit to send a proposal to the government to allow this committee to also give a patient hearing to the points of view of one main political party that is not part of our discussions. Otherwise, the entire purpose of our meeting will not be inclusive," said Lyngdoh who is head of the committee.
She said that the members will request the government of Meghalaya to include discussion on the job reservation policy at the earliest so that they can give an opportunity to the VPP to present its view to the committee.
"We will at the same time will send a recommendation to the govt to allow all political parties to do the same exercise because it will be unfair if only one party will be given a chance. Once we hear the views of VPP we will take a call at a further view how to go about handling all matters that are brought before the purview of the committee," added Lyngdoh.
Since the Chief Minister along with the other ministers will be continuing its exercise to give a presentation on the roster system to civil societies on May 31, Lyngdoh informed that the committee will again meet on that day at 2:30 PM to give an opportunity to all parties to bring forward suggestions and observations so that they can take this one agenda forward in letter and state.