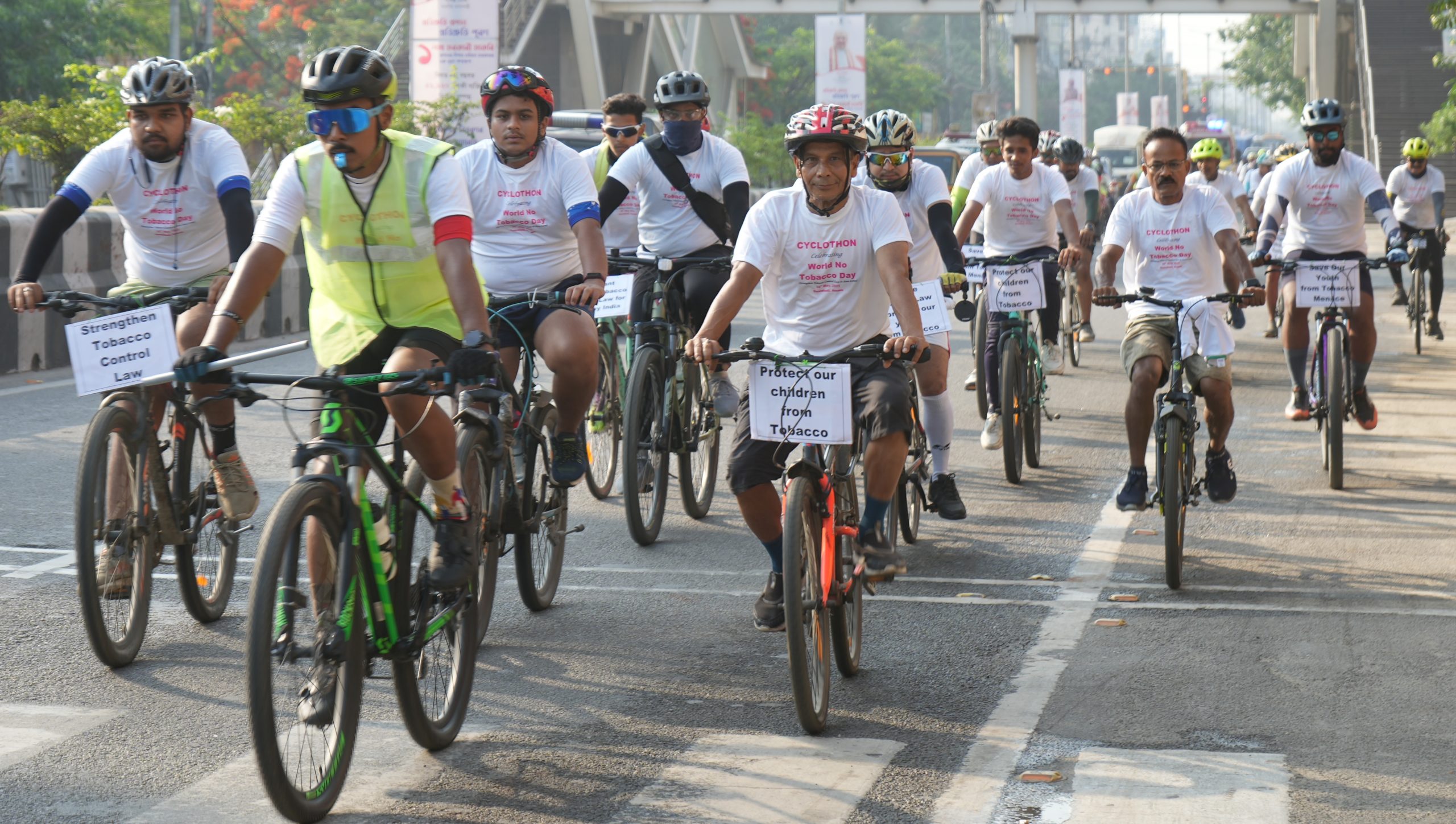 Guwahati, May 30: Citizens from a cross-section of society took part in a 'cyclothon' organised here on Tuesday morning on the theme of 'Strengthen Tobacco Control Law to Save Lives'.
More than 200 citizens, including students, sportspersons, doctors, lawyers, social activists and government officials across various age groups, participated in the cyclothon organised on the occasion of World No Tobacco Day by the Consumers' Legal Protection Forum, Assam in collaboration with State Tobacco Control Cell, Directorate of Health Services, Assam, and Consumer Voice, Delhi.
The cyclothon was flagged off from the Veterinary College Field, Khanapara to Ulubari and back to Khanapara.
"It is alarming that children and teens are lured towards the tobacco addiction. This is dangerous. Strict implementation of tobacco control law to save our children from tobacco addiction is an immediate task. It is need of the hour to save our younger generation from harmful effects of tobacco," said Avinash Joshi, principal secretary, health and family welfare department, Assam, while delivering his speech on the
The cyclists carried out an awareness drive among the common people and appealed to the Centre to strengthen the tobacco control law in the upcoming session of Parliament.
They displayed placards with slogans to strengthen tobacco control law, remove designated smoking areas and ban points of sale to save the younger children and youth from the menace of tobacco.
The nationwide survey of students revealed that nearly one-fifth of students aged 13-15 years are using tobacco products in India. In Assam, about 12 percent of students consume tobacco in any form.