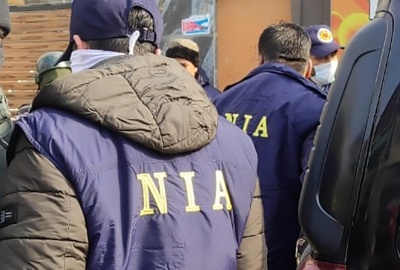 Shillong, May 31: National Investigation Agency (NIA) conducted raids at Dakshina Kannada district of Bengaluru. The raids by the NIA on Wednesday are related to a plot by the banned Popular Front of India (PFI) to assassinate Prime Minister Narendra Modi during his visit to Patna in July 2022.
In addition, the NIA arrested four individuals from the villages of Puttur, Kurnadka, Taripadpu, and Kumbra. Mohammed Haris Kumbra, Sajjad Hussain Kodimbadi, Faizal Ahmed Tarigudde, and Samshuddin Kurnadka have been named as the suspects.
In its remand notice issued against PFI member Shafeeque Payeth last year, the Enforcement Directorate (ED) said that the PFI had planned to assassinate PM Modi during his visit to Patna on July 12, 2022. The PFI was allegedly planning terror modules and other attacks, according to the ED.
16 locations are being searched by NIA agents, including the Dakshina Kannada district's Beltangadi, Puttur, Bantwala, Uppinangadi, and Venura. The raids are a part of an investigation into the outlawed organization's plan to assassinate Prime Minister Modi at a rally in Bihar on July 12, 2022.
Officials are using the assistance of the local police to verify documents at 16 locations, according to NIA sources.