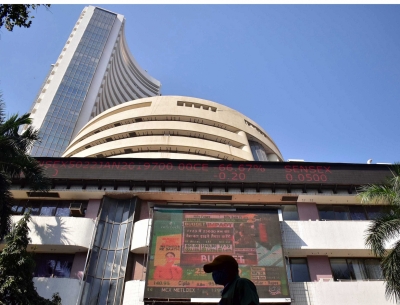 Shillong, July 30: A senior official from Acuite Ratings & Research, a credit rating agency, has warned that the Indian equity market is likely to undergo a correction in the next few months. However, the market may witness sector-specific momentum based on factors like global demand and an increase in private sector investments.
Suman Chowdhury, Chief Economist and Head of Research at Acuite, shared insights on the Indian stock market's performance when asked about the possibility of the current uptrend continuing or coming to an end. He highlighted that the Nifty (NSE 50 index) has delivered a remarkable 77.4% return over the last three years, with a one-year return of 14.5%, even excluding the impact of the pandemic recovery.
Comparatively, developed markets like the S&P500 have recorded a three-year return of 40.1% and a one-year return of 10.9%. The Indian equity market's superior performance can be attributed to factors such as domestic demand resilience, macroeconomic and financial system stability, increased participation of domestic retail investors, and the gradual return of foreign investors during the current calendar year.
As per IANS, Chowdhury acknowledged the strength of domestic demand, pent-up demand for services, and increased public investments in infrastructure, leading to India's GDP growth of 7.2% in FY23. However, he cautioned that GDP growth may moderate to 6% in FY24 due to global economic slowdown and some lagged impact of higher interest rates on the economy.
Several potential risks, including a resurgence in oil prices and surging food prices in certain categories, may reverse the gradual downtrend in headline inflation and keep interest rates higher for a longer duration. Additionally, political uncertainty associated with upcoming general elections in the following year could be a factor to consider.
The corporate sector in India has witnessed robust earnings growth in the past three years due to demand recovery and lower commodity prices. However, sustaining high earnings growth will be challenging in FY24 as demand normalizes and no further benefits from lower commodity prices are expected.