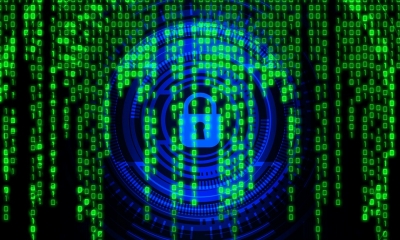 Shillong, August 27: Nuh, a district known for its underdevelopment in Haryana and a significant minority population, is swiftly gaining notoriety as a hotspot for well-organized cybercrime activities, predominantly involving phishing scams that target individuals throughout the nation.
Termed the "Jamtara module" fraud, the scheme in Nuh revolves around a clique of scammers who masquerade as representatives of legitimate enterprises.
As per a report by IANS, typically operating in groups of 3 to 4, these cybercriminals, aged between 18 and 35, execute their fraudulent endeavors.
Local villagers, constituting a small group, contribute to the establishment of counterfeit bank accounts, acquiring fake SIM cards, mobile phones, as well as facilitating cash withdrawals and other technical services. Their compensation varies, ranging from 5% to 50% of the illicit gains.
Law enforcement authorities have traced the origins of counterfeit SIM cards and bank accounts primarily to the Bharatpur district of neighboring Rajasthan.
Remarkably, a significant number of youths engaged in cybercrime employ stolen high-end smartphones. Intriguingly, most hackers possess educational qualifications only up to the 12th grade, and some are entirely illiterate.
According to police sources, illiterate young individuals who were formerly involved in activities such as vehicle theft, phone snatching, and cattle smuggling have transitioned to cybercrime over the last two years after receiving "training."
Investigations have unveiled that a majority of the apprehended youth from Nuh received their training in the villages of Jurehera and Ghamdi in Rajasthan's Bharatpur. These villages, situated on the border of Haryana and Rajasthan, have become pivotal hubs for cybercrime education.
As per law enforcement officials, the training encompasses techniques to manipulate victims through effective communication and precautions to evade detection during cyber fraud or money transfers.
These villages offer counterfeit SIM cards and documents, streamlining the process of opening fraudulent bank accounts, often concentrated in Uttar Pradesh and Rajasthan.
The primary targets for these criminals are job-seekers, senior citizens, and students, often approached through platforms like OLX.
The criminals strategically operate in the border regions of Rajasthan and Haryana, taking advantage of the challenges in tracking their mobile locations. Their selection of targets is based on factors such as age, bank balance, location, and employment history, demonstrating meticulous planning.
Data, including potentially acquired from bank employees, is purchased online to facilitate their operations.
Law enforcement in Nuh has identified 14 specific villages as cybercrime hotspots. The perpetrators frequently deceived individuals across the nation using counterfeit SIM cards and Aadhaar cards, often depositing illicit funds into fake bank accounts to evade arrest. Their tactics include posting misleading advertisements on platforms like Facebook Bazaar and OLX to lure victims with attractive product offers.
Sextortion is another avenue they exploit, enticing victims through fake profiles on social media platforms for video chats that later lead to extortion. Although victims span the nation, they predominantly hail from Haryana, Delhi, Uttar Pradesh, and Andaman and Nicobar Islands.
The funds derived from these scams are typically directed towards construction, luxury purchases, and daily expenses.
Recent years have seen law enforcement agencies from across the country converging on Nuh to combat cybercriminals and investigate cybercrime cases. A recent operation by Haryana Police in Nuh revealed that cybercriminals have defrauded around 28,000 individuals, amassing over Rs 100 crore, from all states and Union Territories.
Approximately 1,346 FIRs have been lodged against these cyber fraudsters across the nation.
Efforts to curb cybercrime in Nuh led to the establishment of a dedicated cyber police station two years ago. Despite the arrest of numerous cybercriminals, the prevalence of cyber fraud remains persistent, often due to recidivism.
A concerning development arose during recent communal clashes in Nuh, wherein violent miscreants targeted the Nuh cybercrime police station to obliterate records of cybercrime activities and the exposed criminal networks.
A senior police officer from Nuh stated, "The cyber police station of Nuh was established two years ago. It contains evidence of massive fraud and other documents relating to crimes, and the miscreants aimed to destroy the evidence to avoid prosecution. We are examining the extent of damage… we have the backup of the whole records."