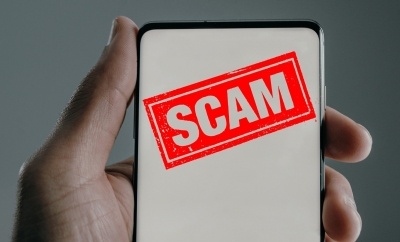 Shillong, September 7: The Cyber police in Tamil Nadu have embarked on a mission to educate the public about the rampant cyber scams perpetrated by fraudsters and fictitious companies. These unscrupulous actors employ fake job offers and phony e-commerce platforms to deceive innocent victims.
As per IANS, a high-ranking officer at the Tamil Nadu police headquarters has disclosed that the state is witnessing a surge in cyber scams. Alarmingly, many of the victims falling prey to these scams are well-educated individuals.
The modus operandi of these scams typically involves enticing people with promises of lucrative fake jobs or part-time positions, followed by a request for a processing fee. Once the fee is paid, the scammers escalate their demands, often asking for one or two months' worth of salary. After the money is transferred to the provided account, the fraudsters vanish into thin air. Shockingly, the cyber wing police report that over a thousand people fall victim to job scams daily in Tamil Nadu.
The financial toll is staggering, with losses amounting to lakhs of rupees daily. Another fraudulent tactic involves the creation of counterfeit e-commerce websites, resulting in losses reaching one to two crore rupees daily.
In response to this alarming surge in cybercrime, the state police have initiated awareness campaigns at key locations such as railway stations, bus stations, movie theaters, and educational institutions.
Sources within the cyber wing police revealed that many of these scams involve bank accounts opened in North Indian states using stolen Aadhaar cards and other identity documents. To combat this menace, Tamil Nadu's Cyber Police have launched a comprehensive manhunt utilizing advanced technologies.