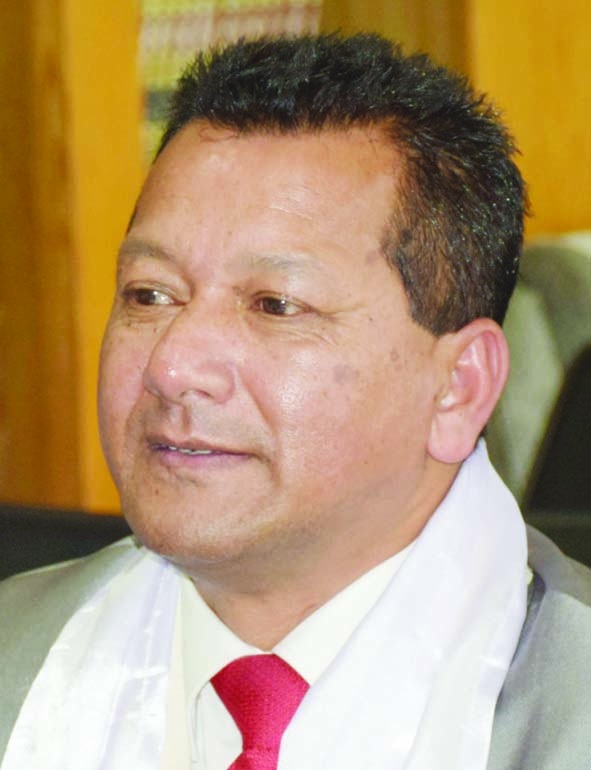 By Our Reporter
SHILLONG, Sep 16: Pointing at the chock-a-block traffic causing furore among daily commuters in the city, the UDP on Saturday said that there is no since effort from any quarter to ease the traffic congestion on the roads of Shillong.
Stressing on the need to find ways and means of a multi-pronged approach on how to ease the traffic congestion in the city, party's general secretary Jemino Mawthoh said, "It appears to me there is no sincere effort from any quarters to do something about this. I feel sorry for the traffic policemen who are trying hard and their level best to regulate (traffic)."
"People are complaining like anything and everyday they are cursing left and right. In the absence of a proper plan, I think we are heading for a collapse," he added.
Recalling that several deliberations have been held for years now without any positive outcome, he said, "I have also talked about synchronising the government departments so that there is a proper plan for the city of Shillong".
In April this year, the High Court of Meghalaya had pulled up the state government for not implementing the short-term and long-term measures suggested by it to check the burgeoning traffic congestion in the city and directed the latter to file an affidavit indicating the steps taken and proposed to be taken to ease the gridlock.
Recently, Chief Minister Conrad K Sangma had informed that the Integrated Command Centre (ICC) for Shillong will soon be inaugurated as part of the Smart City Project which will be monitoring the entire security and traffic arrangements for Shillong.
"There will be close to 300 CCTVs across the city and further, other towns will be connected to it and this will be a complete integrated command centre and we are hopeful that the work will be completed soon," Sangma had said.