A childhood clipped
The cinema of the North East is known for the richness of its visuals and lyrical music and is often character-driven. As one watches these films, they create a world the rest of India is seldom aware of. Akankshya Bhagabati's award-winning debut film Kumu - The Song of a Wingless Bird tells a moving story of an Adivasi girl in a tea garden who is deprived of her childhood dreams, Shoma A. Chatterji writes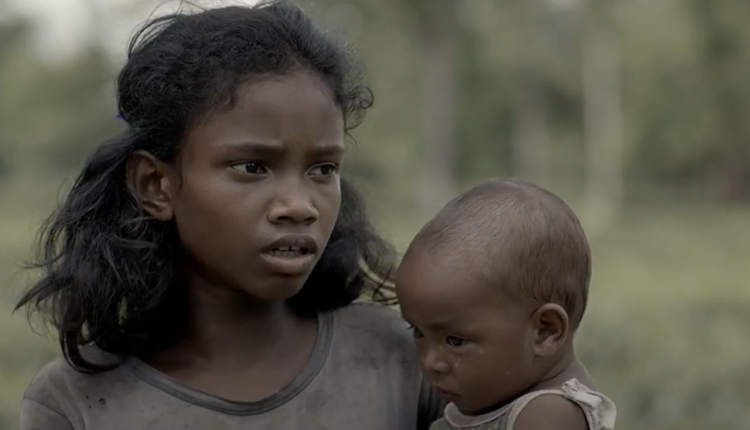 By Shoma A. Chatterji
KUMU-FILM-ON ADIVASI GIRLS OF TEA GARDENS OF ASSAM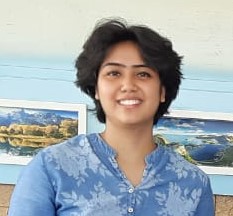 Kumu – The Song of a Wingless Bird directed by debutant filmmaker Akanshya Bhagabati bagged the prestigious John Abraham National Award for Best Short Feature at the 15th edition of the SiGNS Film Festival in Kerala. More recently, the film also bagged the Best Director Award from the Bengal Chamber of Commerce in Films and Television, 2022.
Kumu talks about a 12-year-old girl, undernourished, taken off from school as she has to take care of her infant sister. Her mother works in a tea plantation. Her husband, a drunkard, comes from time to time and bashes her up for money for his liquor. With her little sister on her lap and the regular hardships she has to face, Kumu turns into a withdrawn girl. She walks through the lanes of the green tea gardens and attempts to escape her harsh reality.
The film does not have much dialogue but the silence, invested with an ambient sound design and background score and low-key treatment, stands out as an important social document on the lives of little Adivasi girls living in remote areas.
"Through the journey of the little Kumu, I have tried to focus on how the Adivasi) children living in the tea gardens of Assam are deprived of their childhood- happiness, beauty, hope and parental care, and are even barred from dreaming a life beyond their preordained fate," says young director Bhagabati.
"I had the privilege of knowing people from the Adivasi (Tea Tribe  Community) very closely due to the location of my hometown. The story of Kumu is inspired by them. School dropouts in Assam are very high in this community and particularly for the girl child, whose responsibility it is of looking after the younger sibling and doing domestic  chores.  I feel, despite free education and mid-day meals, there are many points yet to be checked before we make education truly accessible to all," says Bhagabati.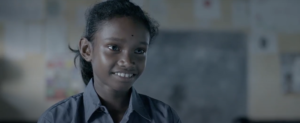 The film moves at a leisurely pace, the camera following Kumu with the little girl cradled on her thin waist, moving through the fields of the village they live in, she eagerly waiting at the gate of the local girls' school she would have loved to study in but cannot. There is a scene where she actually imagines herself inside a classroom with other girls in school uniform, promptly answering questions posed by the teacher. But this is a figment of her imagination which comes crashing down when a teacher asks her why she has dropped out.
"I haven't attended any film school, but the story that I have attempted to express is very special to me, and it is this concept that has given me the strength and enthusiasm to turn it into a film. The entire journey has been a learning process for me taking in lessons from the masters in their field," says Bhagabati. She did her graduation from Bombay University in media studies and is currently in her last semester of masters in Journalism and Mass Communication at the Tezpur Central University, Assam.
Made in Sadri language, the major cast of the short film includes Geeta Bhumis Munda, Dibika Mura, Debessor Bhumis, Arjun Munda, among others. The protagonist is played by Nayanmoni Mura. She won the 'Best Youth Artist' award at Toronto International Women Film Festival, 2022, for her performance. She remains a silent witness to her decimating family's troubles expressed through her eloquent expressions.
About how she chose the cast of the film where the actors looked a part of real life, Bhagabati says, "I was in touch with a boy called Arjun Munda from Dhontula, who helped me find the cast. For every character I had given him a description and he took me to all the people in Dhontula and nearby villages he thought would be a good fit. The concept of auditioning people wasn't an option. Willingness to do what I was asking and their confidence were two prime factors based on which I selected my cast. I never felt the need to prep anyone because I wanted to shoot reality and keep things as raw as possible. We had to take many takes at times (during the shoot) to get things right. While looking for Kumu I had to move from door to door in Dhontula Tea Garden and nearby areas to find the girl I wanted. Wherever I heard of or got any information of Adivasi girls of that age, I would rush in. I had to be very careful while selecting Kumu because this character was going to be the face of my film.
Then she found  the right girl,  Nayanmani Mura. "She looked a lot like the girl I had in my mind. While interacting with aspirants, I found Nayanmoni a very sincere girl which was important because I knew that shooting everything raw might call for more number of takes and her willingness to listen would be tested. Most importantly, Nayanmoni's face carried some sort of pain important for the story. She had lost her father recently to Covid which perhaps was the reason why the pain that I wanted to see in Kumu's face was already there and there was no need to prep it in any way."
Finding the location was a challenge. The tea garden where she had initially done her research and even selected the protagonist had to be dropped because the manager of that garden said that he was worried that the plight of the Adivasi people would be exposed. Later, the film was shot on location at Dhontula Tea Estate, Nagaon,  central Assam.
Trans World Features