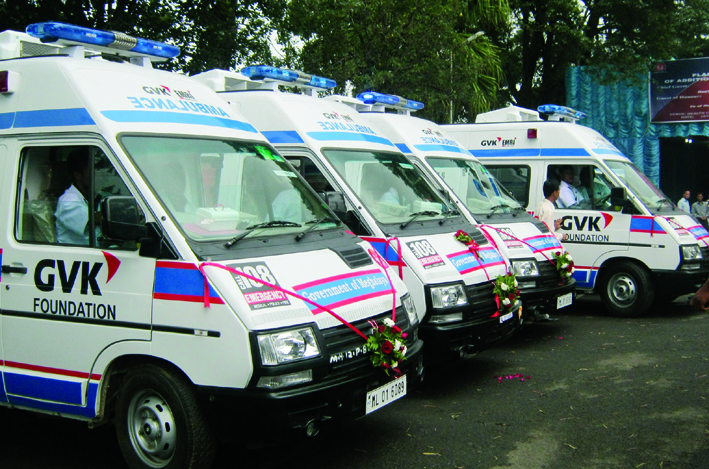 SHILLONG, Aug 21: Meghalaya has been without a government-backed emergency ambulance service for the past month since the GVK EMRI 108 closed its shop. Currently, medical emergency cases are being handled by the ambulances of clubs, NGOs and civil society groups.
After terminating its contract with the GVK EMRI, the state government is likely to float a tender for a new service provider. However, uncertainty looms large as a national tender requires time. Also, given that the Assembly elections are just months away, the new service provider is unlikely to run the service anytime soon.
The government seems to have a contingency plan to run the service through contractual staff on a daily wage basis before the new player takes over.
After wrapping up its services, the GVK EMRI is in the process of handing over the same to the state government, sources said. It last operated in the state on July 17.
On August 3, the state government had issued the closure notice to the firm. It was operating around 54 ambulances.
The GVK EMRI co-terminated the services of some 300 employees. Seventeen office staff were given the option of transfer to Assam and West Bengal. Ten of them accepted the offer.
It was learnt the state government is trying to absorb the field staff on a temporary basis by offering them the same job on a daily wage basis.
The GVK EMRI was running an integrated service where it monitored each and every case real time. During the 13 years of its operation in the state, it attended to more than three lakh emergency cases, saved over 30,000 lives and assisted in 2,500 plus births. On an average, it handled 50 cases a day across the state.
In the last three months (April-June 2022), the total calls landing at 108 were 33,435 with a call response efficiency of 97.2%. Unattended calls were just 0.3% which is much below the benchmark.
Altogether 3,511 cases were handled from April to June this year. The urban response time during this period stood at 17 minutes and rural response time was 22 minutes.