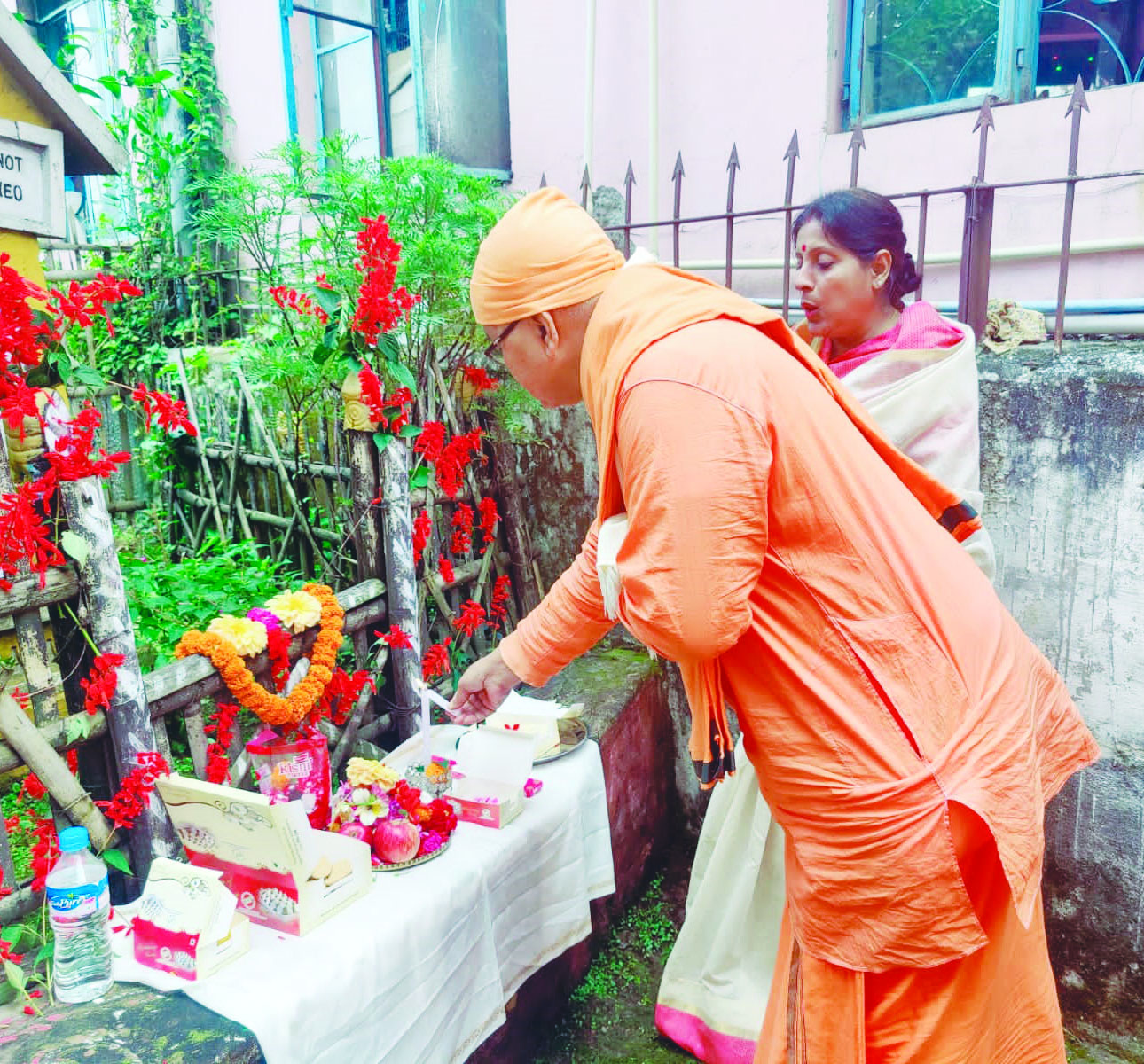 SHILLONG, Sep 11: Admirers of Swami Vivekananda, on Sunday, paid rich tributes to him at his memorial plaque in Batti Bazar, Laban, here, where Swamiji stayed in the year 1901.
Swami Hitakamanandaji Maharaj, secretary of Ramakrishna Mission (RKM) Shillong, illuminated the anniversary lamp at the venue. Swami Divyaswarupanandaji Maharaj, on the other hand, performed puja by chanting Vedic mantra of Sanatan religion. Members of Sarada Samiti Laban Shillong sang Matri Charone Prarthana.
The organiser of the programme, Malabika Bisharad, lamented that the place where Swami Vivekananda once stayed is "totally destroyed" now and the plaque is in a dilapidated condition.
The heritage site is reportedly under litigation.
A big storeroom has been built in place of the house, where a memorial of Swami Vivekananda should be present, a statement issued here said.
In his speech, Swami Hitakamanandaji Maharaj advised the organiser to keep a picture of Swami Vivekananda from the day of his Chicago address anniversary.
He also inspected the holy place where Swami Vivekananda stayed.