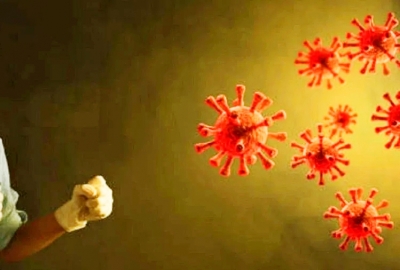 Shillong, April 23: The number of Covid cases in India decreased on Sunday, with 10,112 new cases being reported in the past 24 hours as opposed to 12,193 on Saturday. However, the Union health ministry reported on Sunday that there are now 67,806 active cases.
The number of active cases is 67,806, and the total number of recoveries during the past 24 hours was 9,833.
Data provided by the health department show that on Saturday, Delhi recorded 1,515 Covid infections, six deaths, and a case positivity rate of 26.46.
According to the health authority, 850 new Coronavirus cases and four fatalities were reported in Maharashtra on Saturday.
According to a health bulletin, additions in cases brought the state's Covid-19 total to 81,61,349 and the mortality toll to 1,48,502 since the pandemic started.
Central government on Friday has asked eight states including Uttar Pradesh, Tamil Nadu, and Maharashtra, to keep a close eye on any potential virus outbreaks and take immediate action when necessary.
In a letter to Uttar Pradesh, Tamil Nadu, Rajasthan, Maharashtra, Kerala, Karnataka, Haryana, and Delhi, Union Health Secretary Rajesh Bhushan stressed that Covid is still ongoing and urged the states to avoid any laxity because doing so could undo the progress that has been made in pandemic management so far.