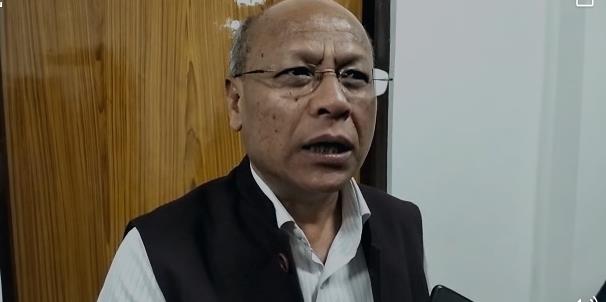 Shillong, April 25: The State government on Tuesday reviewed the Shillong- Dawki road project and has directed the technical experts to identify the deplorable stretches in view of the monsoon season and also to have a dedicated team for emergency work on a standby 24×7.
"I reviewed the project of JICA Shillong to Dawki and we also discussed there is PIL against the progress of the road package one package 4,5 and retendering process of the NHIDCl," said Deputy Chief Minister also in-charge PWD (roads) Prestone Tynsong after the review meeting.
Tynsong informed, " We also discussed the landslide-prone areas and identified deplorable areas and how to take care of the coming monsoon as it is dangerous".
"The technical people will prepare the action plan on how to go about it and make sure that the dedicated team for any emergency work has to be there 24×7," he added.
On the termination of contract by the NHIDCL with ARSS Infrastructure Projects Ltd, the company working on the stretch of National Highway 40, he said, " I was informed by the NHIDCL cancellation has already been done against this ARSS due to the poor progress of work. The head office of NHIDCL terminated the contract agreement with ARSS".
The ARSS Infrastructure Projects Ltd had won the bid to implement Package II of the Shillong-Dawki Road Project at Rs 210 crore. This package entails improvement or widening to two lanes with paved shoulders on a 26-km stretch of road, which includes the landslide-hit portion, till Pynursla.
The NHIDCL terminated the contract with the ARSS ltd following the April 14 landslide in which two lives were lost.