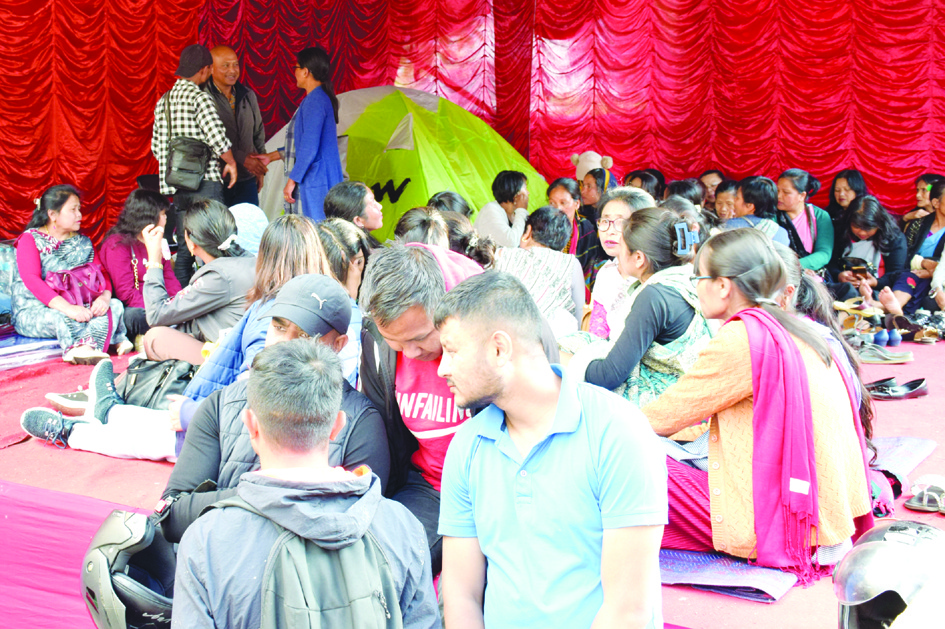 SHILLONG, May 24: The state government is yet to respond to the demand of the Voice of the People Party to review the state reservation policy even as the indefinite hunger strike of its party president, Ardent Miller Basaiawmoit entered the second day on Wednesday.
Basaiawmoit told reporters that he will continue with his indefinite hunger strike despite the adamant attitude of the state government.
"Our party has taken a decision that I should take the lead. The numbers do not matter, whether one person or a large number of people sits for the hunger strike if the government wants to turn a blind eye to this genuine demand," he said.
He said he would not lose hope since the people at large are supporting the party's protest.
"I will not call it off until there is a positive response from the government," Basaiawmoit said.
He said the party has decided to shift the protest to the parking lot near the additional secretariat as it is more convenient. "We will wait till the government responds to our demand. We will see how long the government remains adamant," the VPP president said.
The VPP's Mawryngkneng MLA, Heaving Stone Kharpran said they are providing moral support to the party president. "As of now, we have not taken any decision to join the hunger strike," he added.
He said the party is firm on pursuing the issue since it was highlighted during its election campaign. "We will take up the other issues we underlined during the elections. But our focus is now on the need to review the reservation policy," he said.