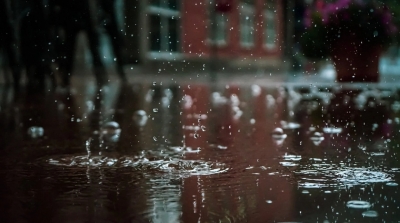 Shillong, May 25: The India Meteorological Department (IMD) on Thursday forecast light to moderate rain with one or two heavy spells over parts of Punjab, Haryana, and North Rajasthan as a respite from the hot conditions that had been in place for the previous few days.
These weather-related events will be accompanied by sporadic dust storms and hailstorms.
According to the IMD, light to moderate rain and dust storms are expected over areas of Bihar, Jharkhand, West Bengal, Delhi, east and west Rajasthan, and west and east Rajasthan.
In light of forecasts for significant rainfall, the IMD has also issued an orange alert in a number of states until May 26.
The IMD added that light rain was also anticipated over Lakshadweep and the Andaman and Nicobar Islands. Light to moderate rain is expected across Sikkim, Northeast India, south Odisha, coastal Andhra Pradesh, Kerala, interior Tamil Nadu, and south Karnataka.
The minimum temperature in Delhi today is forecast to be about 22 degrees Celsius, and the maximum temperature could rise to 38 degrees Celsius, according to the weather service.