Rank 1: Samridhya Das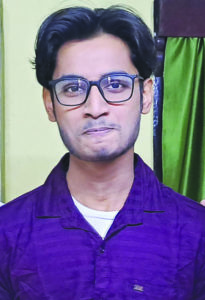 The only son of clothing businessman, Swajan Kr Das and Gita Das, Samridhya Das, was over the moon after topping the entire state in the SSLC exams.
Speaking on the achievement, Samridhya said he felt he would do well but to top the state was something that he can scarcely believe.
He believes consistency is key to his success as he continued his daily studies without a break for just about 3 hours every day.
"I am very happy but never expected to come first," he said.
Samridhya added that their batch itself was not highly thought of in school. He added that their batch received a lot of criticism in school but the best answer they have given was through their performance in the exams.
Samridhya wants to become a nuclear physicist and will continue his studies in Tura's Don Bosco College before taking up engineering in the future sometime.
He thanked his teachers in school as well as those that tutored him while naming his parents as those that helped inspire him. His proud father stood beside him and said he felt delighted with the achievement of his son.
On the challenge he faced, Samridhya pointed to the vastness of the subject of Social Science where he performed beyond his own expectations.
On advice that he would give to future aspirants, Samridhya felt students should pay attention while studying. The number of hours did not matter but it was the attention that one paid towards studies that would help.
Besides studies, he likes to play badminton and video games.
Rank 3: Ritam Deep Chowdhury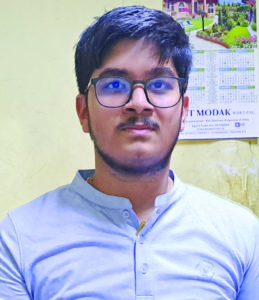 The only son of PWD (NEC Division) engineer, Ram Chandra Chowdhury and home maker, Mili Chowdhury, Ritam Deep felt elated at the position he achieved in the state rankings.
"I expected a position but didn't expect it to be so high. This is unbelievable," said Ritam.
For him, consistency is the key and you need to put in about 3-4 hours daily to ensure good results.
Ritam plans to go outside Meghalaya to pursue further education and will pursue Science to become an engineer just like his father.
For his showing in the SSLC exam, Ritam said that he owed his thanks to his teachers and parents for guiding him throughout the journey.
Besides studies, Ritam loves playing cricket, badminton and watching television besides loving to paint.
His advice to future aspirants was consistency while studying that he felt would help prepare students better.
Rank 3: Salrime M Sangma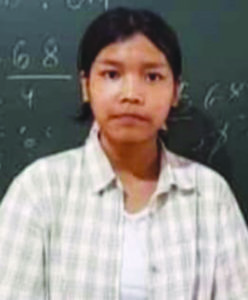 A daughter of a poor vegetable seller, third position holder, Salrime M Sangma of St Xavier's Higher Secondary School, wept tears of joy when she first learnt of her success in the examination after results were declared by the MBoSE on Friday.
Salrime's success is all the more remarkable given that she studies in the Garo section of the school and had to write the examination in English for the first time.
When asked about the challenges she faced regarding her circumstances, Salrime said, "In the first examination in English, I was stressed and very nervous. But I regained my confidence the next day and I wrote my exam."
Salrime gives full credit to her teachers and her mother and especially the school principal who, she said, motivated and encouraged her by telling her she can do it.
She was also full of appreciation for her Maths teacher.
"I study regularly, but I also want to thank our Math teacher. He taught us well in the classroom so although I didn't take tuitions, I was able to follow his guidance and succeed. I study every day whatever the teacher gives me in the class," she said.
On her advice to other students after her, she urged them to believe in themselves and not think less of themselves.
"You should keep saying to yourself 'I can do it' but also work hard," Salrime said.
She plans for the future is to continue her studies in the Science stream for Class XI and XII and then try to get into the civil services.
Rank 4: Ronggrik B Sangma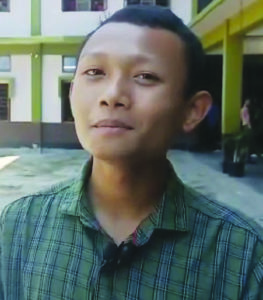 Fourth position holder from Aeroville Higher Secondary School, Ronggrik B Sangma, who is soft spoken has set his eyes on pursuing his further studies in the Science stream with a major in Mathematics at the Don Bosco College in Tura.
Ronggrik's aim in life is to become a Professor in Mathematics one day.
When asked about the secret to his success, Ronggrik says that he received the much-needed help from his teachers as well support from parents and family members.
Ronggrik also attributed his success to a lot of hard work and dedication.
To a question on the number of hours he used daily studying, Ronggrik says, "I cannot say the exact number of hours as I took small breaks in between my studies. But I made it a point to make sure that I studied enough until I am well versed in all the chapters."
Ronggrik expressed his appreciation to all his classmates, teachers and friends. He also urged his juniors to concentrate on their studies with the encouragement that they too can achieve the same success one day.
Rank 6: Sanskrita Karmakar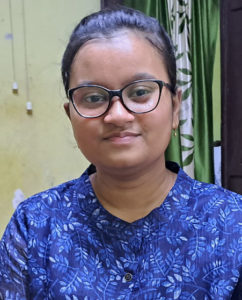 The only daughter of Don Bosco College lecturer, Kartick Karmakar and lawyer, Runumoni Karmakar, Sanskrita too said she was overwhelmed with her results.
Sanskrita for now plans to pursue Science from Don Bosco College in Tura but said she would decide later as to what she wanted to do.
She said she did not study extensively but only for a few hours daily. She attributed her success to her teachers and the support of her parents which she said was something that helped her.
"I am very grateful to my teachers for their help in achieving this rank as well as my parents," she added.
Interestingly, Sanskrita loves planting trees wherever she can besides studying.
A family from Bhaitbari in West Garo Hills has been consistently bringing laurels to the Bhaitbari Higher Secondary School located in the plain belt area by producing a total of three SSLC toppers since 2019.
Rank 17: Shelim Islam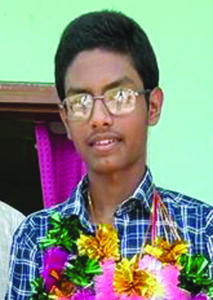 This year's 17th position holder, Shelim Islam, becomes the third student from the school to join previous toppers.
Shelim Islam who got the 5th position in 2019 and Nice Perveen (9th position) in 2022, all come from the same family.
All three toppers are the sons and daughter of Nozrul Islam and Samuda Begum.
The number of toppers the school has produced over the years include Shahidur Islam (2nd position) 1993, Mainak Devnath (5th position 2017), Umme Habiba (19th position) 2018, Shamim Islam (5th position) 2019, Nice perveen (9th position) and Fatema Jesmine (10th position) 2022 and Salim Islam (17th position) this year.
Rank 17: Riktean M Marak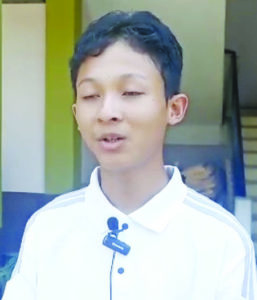 Seventeenth position holder, also from Aeroville Higher Secondary School, Riktean M Marak, attributes his success to the Almighty and the support and help he received from his teachers, parents and friends as well as his tuition teacher.
Riktean, who is undecided about his future plans, says that his only focus for now is to get admission into the Science stream at the Don Bosco College in Tura.
When persisted further, he said that he was happy to leave the decisions for his future to his parents.
Revealing his study plan, Riktean says that he studied three to five hours daily in the run up to the examinations.
On his advice to his juniors, he urged them to work hard and remain focused in their studies. He also advised them to go through the question papers of previous years to get an idea of what questions to concentrate more on.
Rank 18: Joyarani Das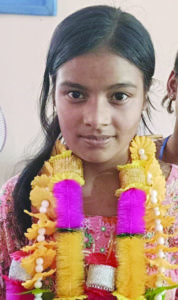 One out of four siblings of a financially weaker family, Joyarani expressed disappointment at her rank as felt she could have done better.
Joya's father is a small-time businessman who travels to various haats to ensure food for the family while her mother is a housewife.
Like Salrime Sangma, who stood third, her story is also one of inspiration.
Salrime's mother is a vegetable vendor who has struggled to put her child through education.
What is even more inspiring in her case is that she did her schooling completely in Garo before taking the exam in English.
She has been raised by a single parent.
"My school has been behind me and even gone to the extent of clearing any fees that I had to pay. I am thankful to them and also thankful to God and my parents for my success," said Joya when contacted.
She said she put in a lot of effort into her studies and that is why she felt a little disappointed in her rank. She, however, is looking forward to becoming a cardiologist in the future and will continue to study in the same school where she is currently in, JN Higher Secondary School just for the support and help she has been receiving in her education.
Joyarani said that she sometimes put in as much as 16 hours of effort in her studies.
Other than studies, she likes to teach children, paint and cook.
Principal of JN Higher Secondary School informed that the school would look into helping her further with her future education as it has been doing till now.
This afternoon, after the declaration of the results, her entire school got together to toast her success.