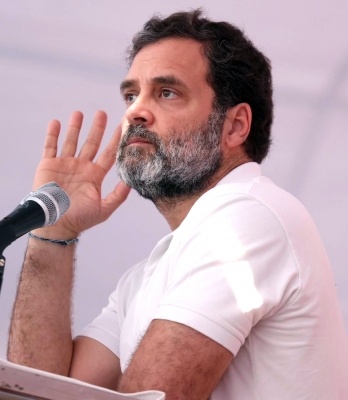 Shillong, May 31: Senior Congress leader Rahul Gandhi has alleged that the Rashtriya Swayamsevak Sangh (RSS)-Bharatiya Janata Party (BJP) coalition is attacking the Indian way of life, the idea of India, and the Indian constitution.
He called Prime Minister Narendra Modi a "specimen" of a group that believes it knows everything, even more than God, without understanding anything. He said that Dalits, tribals, minorities, and the underprivileged did not have a fair stake in today's India.
Gandhi said that the government did everything possible to thwart his Bharat Jodo Yatra in a speech to members of the Indian diaspora in California hours after his arrival on a six-day visit to the United States (US).
He reaffirmed his support for a caste census with the goal of performing a "x-ray" of India in order to comprehend its demographics and "distribute power and wealth" more skillfully. The Congress politician also asserted that all minorities and the poor in India today were being attacked.
Gandhi warned against any "flippant" changes in the representative system and advocated for a fair bargaining process, even though he stated that he needed more information before making a judgement.