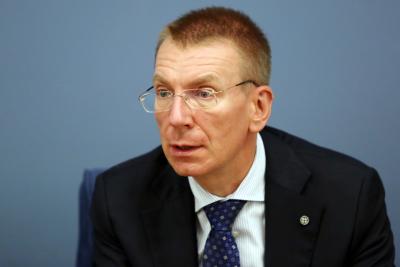 Riga, June 1 : Latvian lawmakers at an extraordinary parliament session elected Foreign Minister Edgars Rinkevics the new president of the country.
Three candidates were running in Latvia's presidential election. After three rounds of voting on Wednesday, Rinkevics was elected.
Rinkevics' candidacy was supported by the New Unity party, the Union of Greens and Farmers, and the Progressives, Xinhua news agency reported.
Rinkevics is expected to take over the Latvian presidency from outgoing President Egils Levits in the first half of July. (IANS)