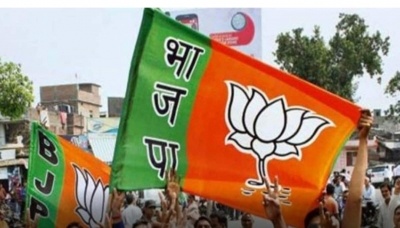 Shillong, August 25: Congress has demanded comprehensive investigation into BJP leader Indrani Tahbildar's suicide after intimate photos surfaced online.
Mira Barthakur, President of Assam Mahila Congress, highlighted concerns over police mishandling investigations in recent cases. The Governor has been asked to intervene in this matter, citing a need for impartial examination.
As per IANS, alleging a cash-for-job nexus within the BJP, Tahbildar, an arrested party member, informed police about it. Congress leaders met Governor Gulab Chand Kataria to seek severe punishment for those involved in both the scandal and the suicide.
The Assam Pradesh Congress Committee (APCC) condemned the cash-for-job scam and highlighted the dangers of using social media to manipulate individuals, especially women. They emphasized the misuse of digital media for blackmail.
Tahbildar's death, attributed to an overdose of sleeping pills after her photos with another BJP leader went viral, prompted the arrest of two individuals, including one expelled from the party.