NPP set to 'dump' MDA allies ahead of elections
Will form the next government on our own in 2023: Prestone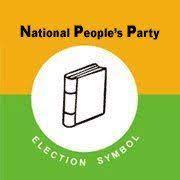 SHILLONG, Aug 10: The National People's Party seems determined to form the next government in the state on its own. To buttress their stand and to show their confidence, the party has decided not to go for any pre-poll understanding with any of their political friends in the Meghalaya democratic Alliance.
The announcement, through informal, is likely to cause some heartburn among the MDA partners like the UDP, the BJP and others, who have lent their unstinted support to the government which has faced a volley of attacks over issues like corruption, coal anomalies, power irregularities, law-and-order breakdown and a host of scams.
Justifying the decision to go alone, Deputy Chief Minister and NPP national vice president Prestone Tynsong on Wednesday said, "We do not want any understanding with anybody since we stand on our own. The UDP has come out with a statement that they will go on their own and so has the BJP. Hence, there is no question of pre-poll alliance."
"Our intention is clear. We will form the government on our own immediately after the general elections in 2023. We will do well in both Garo and Khasi Hills regions," a confident Tynsong said.
Asked whether the UDP which is coming up strong will pose a challenge to the NPP, Tynsong said: "There will be a tough fight with everyone who contests the elections."
Dismissing any threat to the NPP due to the anti-incumbency factor, he said, "I don't see any anti-incumbency. For 50 years nobody dared to take up issues which we did. People now realise that NPP is the only one which has been taking up issues concerning the citizens."
Taking a dig at the Congress, he said, "The Congress needs to strengthen its foundation. In 1972 they got only a few seats and now history is repeating. They have to go back and revisit 1972."
Speaking about the Trinamool Congress, he said it would be better for the opposition party to team up with the BJP ahead of the 2023 elections. Virtually dismissing the Charles Pyngrope-led party, Tynsong said the TMC and the BJP should work together since this way it would be better for them.
While he did not elaborate on the reason behind his statement, it appears as if the NPP is ready to take on the two parties together. Prodded further, Tynsong refused to continue with the subject.