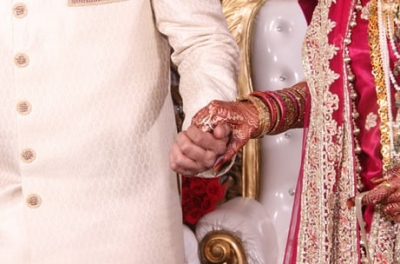 Shillong, April 24: In Madhya Pradesh, ruling BJP and opposition Congress have entered into a tussle over pregnancy tests that were being done on women to determine whether they qualified for benefits under a marriage scheme.
On April 22, the district administration married 219 couples in the town of Gadasarai in the Dindori district as part of the Mukhyamantri Kanyadan Yojana. The names of several of the women who attended this mass wedding ceremony weren't on the list, though. After their pregnancy tests were positive, their names were withheld.
A grant of Rs 55,000 per couple is offered by the state government under the Mukhyamantri Kanyadan Yojana. Out of the Rs. 55,000 grant, Rs 49,000 are paid to the eligible ladies, and Rs. 6,000 are used to organise a mass wedding ceremony.
A Bachhargaon woman said that she had submitted the application form for the Mukhyamantri Kanyadan Yojana in order to get married. The Bajag Community Health Centre conducted her medical examination after she completed the form. During the physical examination, a pregnancy test was also performed. She stated that after the test was positive, her name was taken off the list of marriages that were supposed to take place under the plan.
Another Bachhargaon resident claimed that she received no information on the medical examination. She wasn't listed by name on the list. The woman claimed she arrived at the location of the wedding with all of the necessary preparations, but she was unable to wed.
Omkar Markam, a former cabinet member and congressman, called the pregnancy tests "an insult to women" and attacked them. According to him, all regulations set by the government regarding the Mukhyamantri Kanyadan Yojana should be made public.