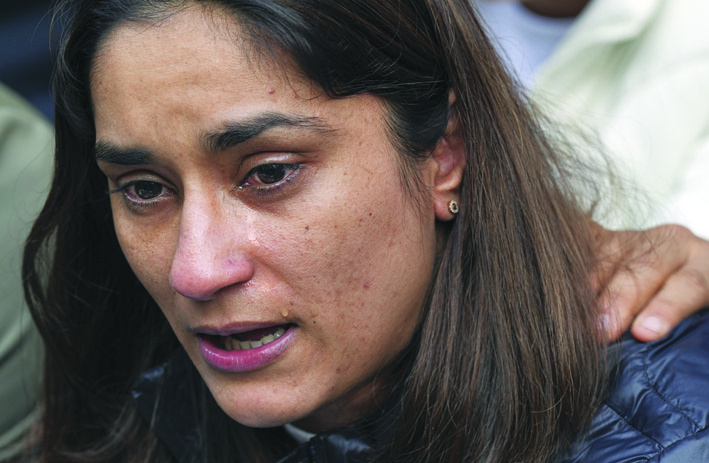 Shillong, April 24: The top wrestlers of India have resumed their protest in front of the Jantar Mantar in Delhi against BJP MP and Wrestling Federation of India (WFI) chief Brij Bhushan Sharan Singh, who they allege has harassed several athletes sexually.
The wrestlers have said that they will stay at the protest site till police file a report against Brij Bhushan. They had earlier called off their protest after receiving assurance that a committee will look into the claims.
"We won't take anyone at face value. We were deceived the last time" Vinesh Phogat, the first Indian woman wrestler to win gold at both the Commonwealth and Asian Games, says adding "We trust there is no politics in this issue this time".
The demonstrators added that anyone who wants to support their protest is welcome to join them this time because they won't turn anyone away. Since it was an "athletes protest" in January, the demonstrators asked the left leader Vrinda Karat to get off the podium.
"This time, any party, including the BJP, Congress, AAP, or any other party, is invited to participate in our demonstration". Olympic medalist Bajrang Punia said, "We are not associated with any party".
At the Connaught Place police station in Central Delhi, seven female wrestlers have made a sexual harassment accusation against federation president Brij Bhushan Sharan Singh. The athletes who are protesting contend that no action has been taken thus far and that they will keep up their protests till the police file a FIR in the matter.
According to the wrestlers, they called off their protest in January due to "false assurances."
The wrestlers alleged that for the past three months, they have been attempting to get in touch with them (Sports Minister Anurag Thakur and other pertinent officials) but no reply has come so far.
A five-person commission led by Olympic boxer MC Mary Kom was established by the sports ministry in January to look into the concerns. The committee had one month to present its recommendations.