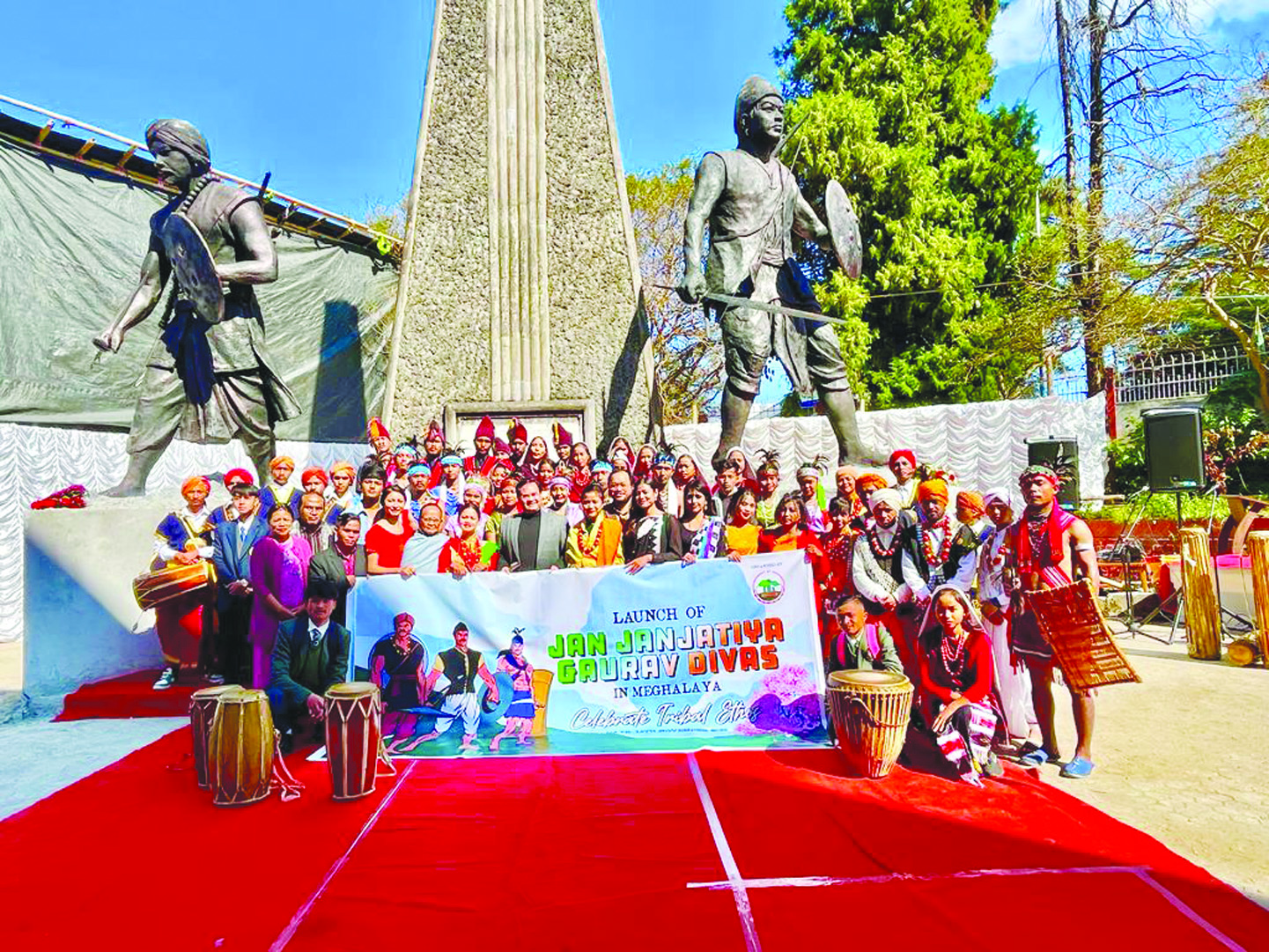 SHILLONG, Nov 15: As part of the Janjatiya Gaurav Divas, which was declared by the Narendra Modi government last year to mark the birth anniversary of tribal icon Birsa Munda, the Martin Luther Christian University on Tuesday organised a national seminar on 'Folklore – Traditional Knowledge in Art Form' at Kper Mawbynna, Nartiang village, West Jaintia Hills.
According to a statement, the seminar was organised in collaboration with the Arts and Culture department and was attended by Wahehchnong M Phalangki, village representatives, and the students of MLCU and Sauramandala Foundation, Shillong.
"The main objective of the event was to have a discourse on folklore, definition, history and academic significance in contemporary times and to encourage and develop an interest towards folklore and folkloric studies," the statement said.
During the seminar, the speakers encouraged the locals to take a lead role in documenting folklore through children's local songs in games and local proverbs.
They also explained how folklore is the first authentic source of knowledge.
Select speakers also narrated various folklores during the seminar.