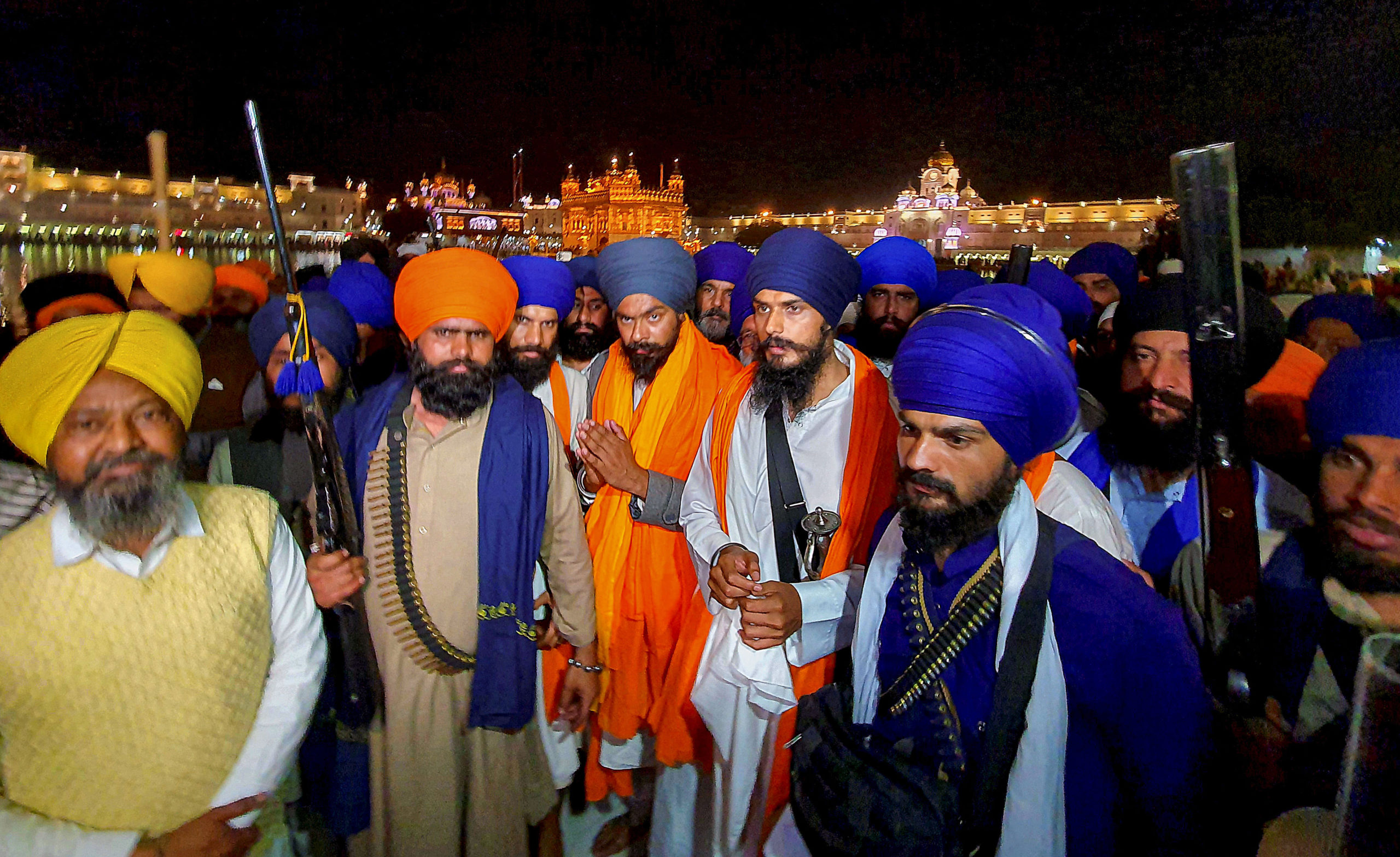 Shillong, March 19: Punjab police have been conducting continuous raids at different locations since Saturday when pro-Khalistan leader Amritpal slipped out of their hands.
Amritpal who is a notorious leader for his instigating speeches against the unity of the country, is absconding after a major crackdown by the police against him and his associates. A massive manhunt has been launched to arrest him.
Security along border areas has also been strengthened as Amritpal Singh was in touch with Jaswant Singh Rode, brother of Pakistan based Khalistani ultra Lakhbir Singh Rode.
Police have confirmed details that Pakistani ISI was behind Amritpal Singh as the neighboring country wanted to create unrest in the border state of Punjab. Amritpal was a truck driver in Dubai before he moved to Punjab and became the chief of 'Waris Punjab De'. It has been learnt that the government of Punjab is now in no mood to allow pro-Khalistan leaders to move freely and deliver statements against the country.
Police were building a case against Amritpal Singh after he entered a police station in Amritsar district last month to get one of his associates released. Many policemen were injured during the incident.